Weekend Mass

St. Mary's Basilica is open for public Masses for July 4-5, 2020. Please review the instructions below before attending Mass in person. These guidelines will maintain, to the best of our abilities, a safe and healthy environment. Thank you for your patience during this time and for supporting our parish as we transition to public Masses in a healthy, smart and holy way.
Take Note:
The 5 PM Mass on Saturday, July 4, 2020 is designed as a shorten liturgy (No singing and short homily). The liturgy will be a half hour.
The 9 AM Mass on Sunday, July 5, 2020 will be lived-streamed. In addition, to attending in person. Regular liturgy (Music with Homily).
The Sunday 11 AM starting time has been moved to 11:30 AM. This is a shorten liturgy (No singing and short homily).
Date: Saturday, July 4, 2020 and Sunday, July 5, 2020
Time: Saturday – 5 PM / Sunday – 9 AM or 11:30 AM
Location: St. Mary's Basilica – 231 N. 3rd Street / Phoenix, AZ 85004
View Live-Streaming 9 AM Mass: https://www.facebook.com/SMBasilica/

Worship Aid: Fourteenth Sunday in Ordinary Time
Download the worship aid to follow along in song and prayer.
Instructions:
Park in the diocesan garage.
Located on 5th Street between Van Buren Street and Monroe Street.

Upon leaving your vehicle wear a face mask / covering.
Proceed to St. Mary's Basilica East Side (Ramp) Entrance.
Maintain social distancing.
(6 feet apart between you and the next person / family.)
Sanitize your hands with hand sanitizer provided by the Basilica.
Hospitality Ministers will direct you to a pew.
Pews are designated with signs for Individual/Couple and Household.
Seating is 6 feet apart between you and the next pew.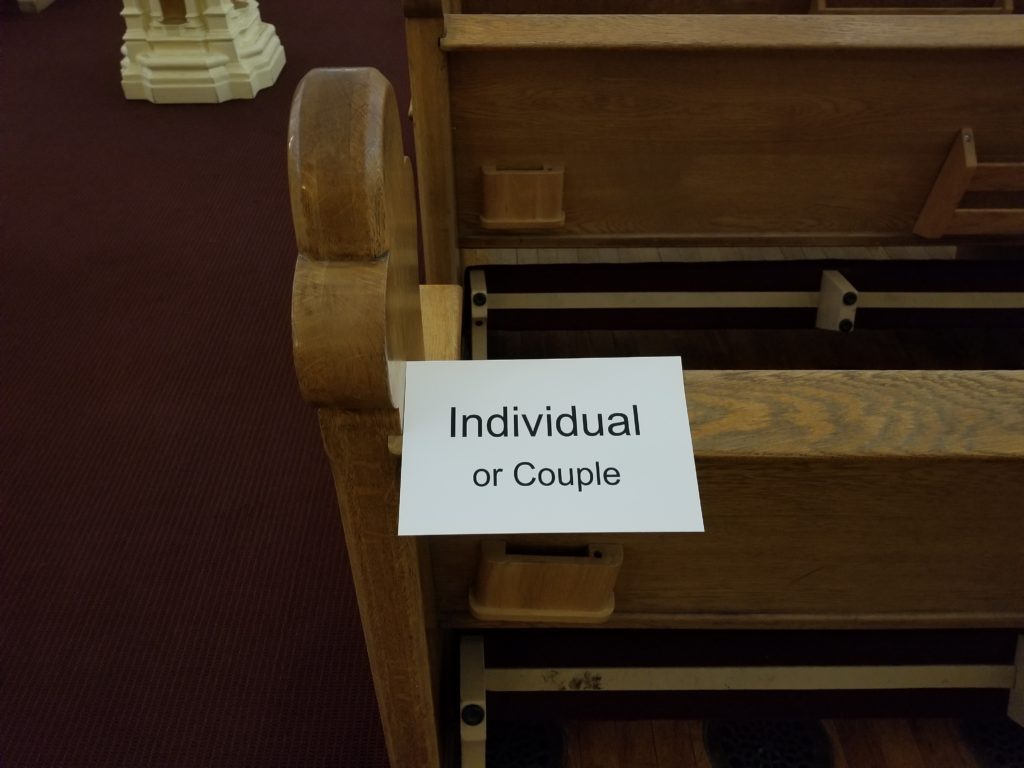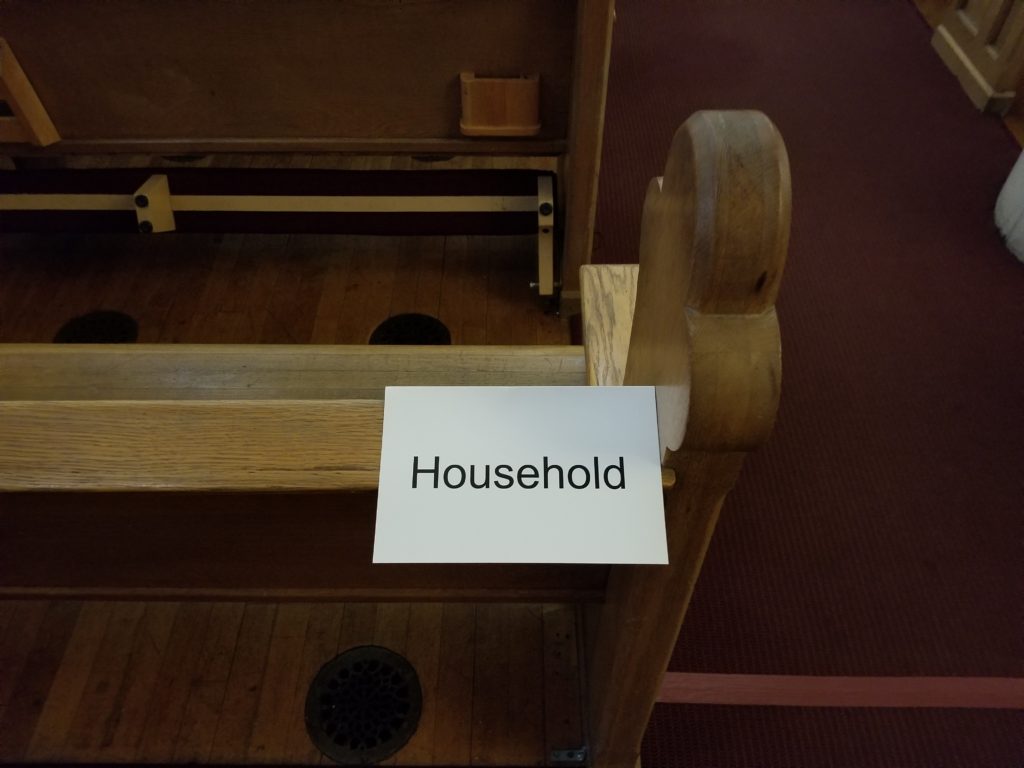 Wear your face mask / covering during sung and spoken responses.
Holy Communion Distribution:
Stay in your pew. A Priest or Extraordinary Minister of Holy Communion will bring Communion to you.
The Diocese of Phoenix has requested that communicants receive Holy Communion on the hand as the virus is spread through saliva.
Dismissal from Mass:
Stay in your pews.
Hospitality Ministers will dismiss pews one at a time to maintain social distancing.
Take your parish bulletin and worship aid with you.
Do not leave them in the pew.
Exit the Basilica:

Please maintain social distancing as you leave the Church.
Please do not socialize inside the Basilica. Your welcome to talk with others in the garden area.

Return to the diocesan garage.

Depart to create space for the next group of people to arrive.
Additional Notes:
The Sunday Mass obligation is dispensed by Bishop Olmsted for all Catholics residing in or visiting the Diocese of Phoenix. There is no obligation to attend Mass this Sunday.
The Diocese of Phoenix encourage the following to stay home:
Those who are feeling sick or have a fever.
You have a sick family member at home or have been recently exposed to someone who may be sick.
You are a primary caretaker of a vulnerable person.
You have been traveling or in large crowds.
You are at risk because of preexisting conditions or age.
Those considered high risk due to age or chronic health conditions.
Be Healthy
Public places on parish campuses are frequently cleaned and sanitized. These are precautionary measures but the risk of coming into contact with the virus remains. It is important for individuals and families to take personal responsibility to protect themselves.
For More Information:
Parish Manager
Jerome Doris
Phone: 602-354-2100
Email: jdoris@smbphx.org