Young Franciscans (YouFra)
YouFra Greetings:
Welcome to Young Franciscans (YouFra), a young adult ministry to college students and young adults (18-39 years). Our leadership team has spent the Winter organizing the Spring 2021 outreach, keeping COVID-19 in mind. We have purchased and upgraded equipment and technology to bring you a virtual outreach to assist in keeping you safe, healthy and holy. We invite you to register online for any of our free virtual sessions.
Join the YouFra Roster:
Fill out the below information to be placed on the YouFra texting / email roster to receive the latest information or last minute updates.

Upcoming Events:  (Spring 2021)
Spring 2021 Schedule: 
Download the newsletter and share it with your family and friends.
André House Service Project  (Reservation Required)
André House is dedicated to serving Jesus through others, as challenged in the Gospel, "…I was a stranger, and you welcomed me. I was naked, and you gave me clothing. I was sick, and you took care of me. I was in prison, and you visited me." (Matthew 25:35-36).  We will help prepare a serve dinner to low-income and homeless individuals and families.
Date:  Saturday, May 15, 2021
Time:  3:30 to 7:00 PM
Location:  André House / 213 S 11th Ave. / Phoenix, AZ 85007
Where to Gather:  We will gather at André House.
To Register: Andre House Service Project
For More Information: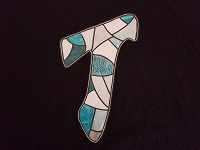 YouFra Spiritual Assistant
Br. Scott Slattum, OFM
Phone:  602-354-2082
Email:  sslattum@smbphx.org

What is YouFra?
Young Franciscans (YouFra) is a fellowship of young adults in the United States who feel called by the Holy Spirit to make, in community, an experience of Christian life, in light of the message of St. Francis of Assisi, and to deepen their understanding of their personal vocation.