Young Franciscans (YouFra)
YouFra Greetings:
Welcome to Young Franciscans (YouFra), a young adult ministry to college students and young adults (18-39 years). A place to discover community, prayer and service in the Franciscan tradition. Please join us for one or all of our events.
Join the YouFra Roster:
Fill out the below information to be placed on the YouFra texting / email roster to receive the latest information or last minute updates.

Upcoming Events:  (Fall 2022 – 2023)
Stories of a Generation – Struggle
During one of his daily prayer sessions, Pope Francis received an inspiration: to shine a light on the vital role of grandparents and other elders.  Out of this inspiration the book Sharing the Wisdom of Time was created by Pope Francis and Friends.  It is a collection of stories about elders from around the world.  Elders share their wisdom carved from lifetimes of experiences.  Every story is a testament to the power of faith, perseverance, human resilience, and love offered to young people. 
The book became the inspiration for the Netflix's 4 part docuseries called, Stories of a Generation with Pope Francis.  Join us for the viewing of the segment called Struggle.  An elder from our own local community will share their story on Struggle, too.  A copy of the book will be raffled off.
Date: Wednesday, November 30, 2022
Time:  7:00 to 8:30 PM
Location:  Diocesan Pastoral Center – Room 104
For More Information: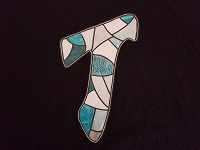 YouFra Spiritual Assistant
Br. Scott Slattum, OFM
Phone:  602-354-2082
Email:  sslattum@smbphx.org

What is YouFra?
Young Franciscans (YouFra) is a fellowship of young adults in the United States who feel called by the Holy Spirit to make, in community, an experience of Christian life, in light of the message of St. Francis of Assisi, and to deepen their understanding of their personal vocation.