Franciscan Young Adults (YouFra)
Who are Young Adults?
Young adulthood refers to people in their late teens, twenties, and thirties; single, married, divorced, or widowed; and with or without children.
What is Young Adult Ministry?
Young Adult Ministry is to, with, by and for young adults and strives to develop and implement the following five goals of young adult ministry.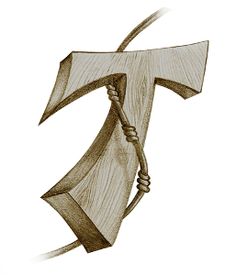 Goal 1:  Connecting Young Adults with Jesus Christ.
Goal 2:  Connecting Young Adults with the Church.
Goal 3:  Connecting Young Adults with the Mission of the Church in the World.
Goal 4:  Connecting Young Adults with a Peer Community.
Goal 5:  Connect Young Adults with the Franciscan Intellectual and Spiritual Tradition.

What is the name of our outreach?
Our Young Adult Ministry is called YouFra, which is an inverted acronym for Franciscan Young Adults.  YouFra is a fellowship of young people who feel called by the Holy Spirit to make, in fraternity, an experience of Christian life, in the light of the message of St. Francis of Assisi, and to deepen their understanding of their personal vocation.
Our Pastoral Plan:
In the summer of 2018 the Franciscan Friars, the Secular Franciscans, and St. Mary's Basilica desired to hear our young adults life stories, their reason for disaffiliating from the Church, their needs, struggles, and joys in their own words – directly, candidly, and without filter.  Out of these honest conversation, research and study we designed a three year pastoral plan to assist young adults in their personal and spiritual faith journey.  You can view this plan by clicking on the following link:  Franciscan Young Adult (YouFra) Pastoral Plan
Upcoming Franciscan Nights:  (Spring/Summer 2019)
Contemplative Photography with Br. Bradley Tuel, OFM
Date: Wednesday, June 12, 2019
Time:  7:00 PM
Location: St. Mary's Social Hall

Off for the Summer until August
Date: To be announced.
Time:  To be announced.
Location: St. Mary's Social Hall
For More Information:
YouFra Spiritual Assistant &
Director of Faith Development
Br. Scott Slattum, OFM
Phone:  602-354-2082
Email:  sslattum@smbphx.org

To be put on our Young Adult Roster email Br. Scott with your name, address, phone number and email address.