Adult Ministry
Effective immediately and until further notice, Bishop Olmsted has suspended all parish and diocesan based public gatherings (Religious Education, RCIA, etc…).  
The fundamental task of adult faith formation or catechesis is to form disciples of Jesus Christ, who will understand and live Christ's teachings, and carry on his mission of proclaiming and building up the Kingdom of God. In addition, catechesis helps us to understand our experiences and make decisions in light of the Gospel. It helps us to understand how God is present, working and praying within us and the community of believers.
Adult Scripture Study
Join us on Sunday's for The Gospel for All Ages after the 9 AM Mass.  Enjoy coffee, doughnuts and conversation at 10:30 AM and then join our adult scripture study from 11 AM to 12 Noon.  The experience includes reflections and prayers centered on the Sunday readings.  Our goals is to make a spiritual connection between Scripture and daily life.  The Gospel for All Ages will also provide parents and caregivers with a weekly resource with short commentaries on the Sunday's readings and practical questions for reflections with children of various ages.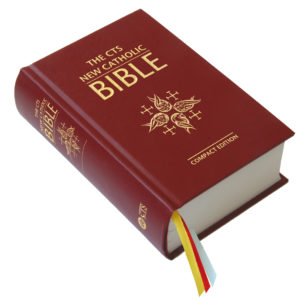 Date: CANCELED
Time:  11:00 AM to 12 Noon
Location:  Diocesan Pastoral Center
Date: CANCELED
Time:  11:00 AM to 12 Noon
Location:  Diocesan Pastoral Center
Date:  CANCELED
Time:  11:00 AM to 12 Noon
Location:  Diocesan Pastoral Center
Centering Prayer
Centering Prayer is a method of silent prayer that prepares us to receive the gift of contemplative prayer, prayer in which we experience God's presence within us, closer than breathing, closer than thinking, closer than consciousness itself. This method of prayer is both a relationship with God and a discipline to foster that relationship.
Centering Prayer is not meant to replace other kinds of prayer. Rather, it adds depth of meaning to all prayer and facilitates the movement from more active modes of prayer — verbal, mental or affective prayer — into a receptive prayer of resting in God. Centering Prayer emphasizes prayer as a personal relationship with God and as a movement beyond conversation with Christ to communion with Him.
Date:  CANCELED Every Monday
Time:  7:00 PM
Location:  Friar's Chapel – St. Mary's Basilica
Fellowship of Catholic Christian Women
The Fellowship of Catholic Christian Women (FCCW) ministry, founded in Riverside, CA on January 29, 1996, by Patricia A. Scileppi (1945-2009), exists to bring women together in the Spirit, and to deepen each one's personal relationship with God while fostering a faith-based community centered on Christ Jesus.  The women of St. Mary's Basilica are invited to gather once a month to grow in their faith and spiritual commitment through prayerful study and sharing on Catholic/Spiritual Topics.  For more information on this ministry visit their website:  www.fellowshipofcatholicchristianwomen.org/  Please contact the parish for more information.
Date: CANCELED
Time: 12:30 PM to 4:00 PM
Location:  Diocesan Pastoral Center
For More Information:
Front Desk
Phone:  602-654-2100
Email: frontdesk@smbphx.org