Pastor's Notes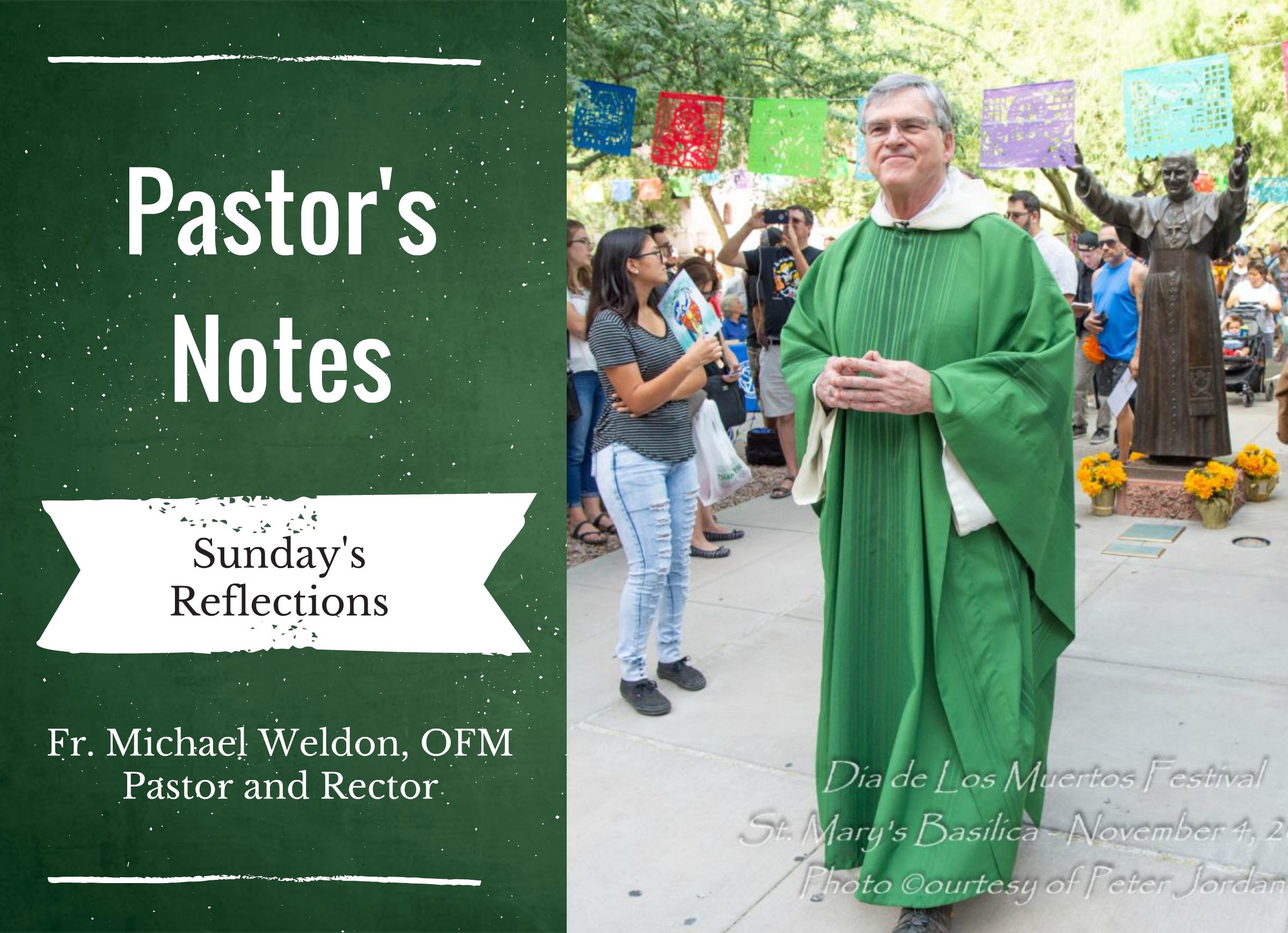 Galilee's Wild West
The seashore was "ground zero" for Jesus's call to fishing for people in the Gospel of this weekend. It was holy ground for this encounter between the Master and new disciples. What was the bait? I have often wondered how he presented this. How can anybody explain the fact that four grown men simply left behind everything they had ever worked for, to follow Jesus? What did their wives say? Parents? Employers? Kids?
In the summer of 1977, a power failure darkened New York City for fifty-two minutes. Losses due to accidents and looting were in excess of one billion dollars. Humanity seemed to disappear into ancient darkness. In both Testaments, light and darkness serve as symbols for good and evil. In the first reading and in the Gospel of the 3rd Ordinary Sunday, Jesus is presented as the One sent to remove the "darknesses" from the world's people. In the Isaiah's words last heard at Christmas, God promises that His people will see an end to the darkness of oppression and separation. St. Matthew's Gospel highlights how the prophecy of Isaiah was fulfilled in Jesus.
Galilee was the "wild west" of Palestine, a rough, unruly place with bandits and revolutionaries wandering about and a shady population. Religious elites in Jerusalem considered them to be uncouth and semi-literate religiously and infected by the paganism of the area. "Galilee of the Gentiles" as it was commonly known had a large population of Hellenistic Greeks intermixed with Hebrews who had begun to resettle a land devastated by earlier wars. A rough parallel would be if Jesus had walked down the main street of our own Tombstone, Arizona and selected the odd cowboys, merchants and drifters for his band of disciples. The best and the brightest of his time did not seem of concern, though our guess is that he knew those he called would be capable in years ahead. There are, perhaps, more potentially great people (in the world) than humankind recognizes.
Whether in US politics or on the "Bark of Peter," it is the same these days. Backwards and forwards… blowing water and smoke in all directions. But slowly the kingdom emerges; the "basiliea" – (sounds like basilica in Greek) from our conflicts and reconciliations. That's us – just a snap shot, or in more contemporary lingo – a well taken "selfie" of smiling St. Mary's disciples in the middle of a crazy world, still fishing for disciples.
We pray for the unity of the Body of Christ this week…and the unity of our country. Join us in dreaming of a Christian community, not all broken up in denominations and loyalties; that others may simply "know we are Christians by our love."
A gentle week,
Fr. Michael Weldon, OFM