Pastor's Notes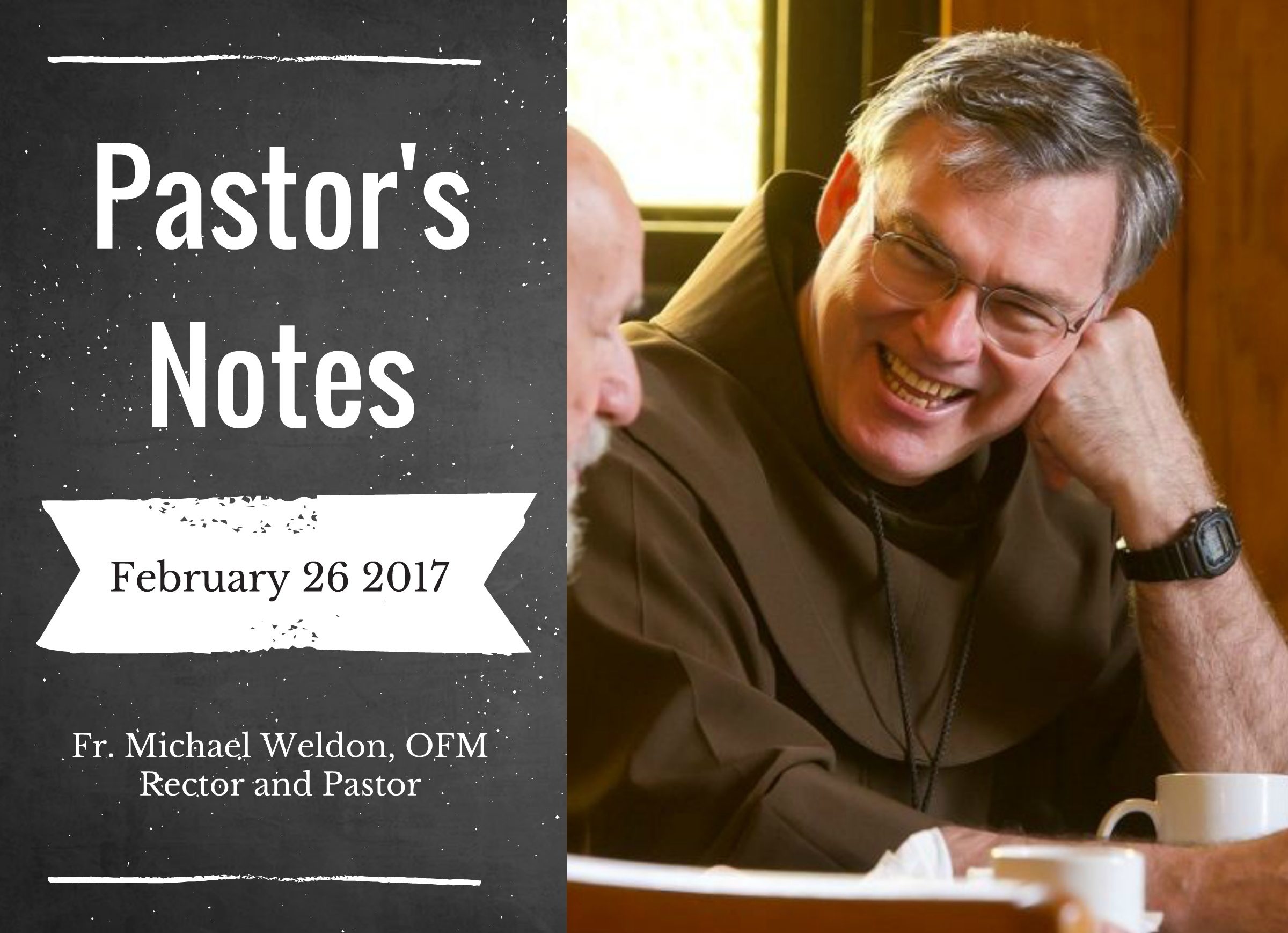 Remember the tune of this summer hit from Bobby McFerrin's 1988 Album Simple Pleasures?  The weekend's gospel says something like it, "do not worry about your life." Much of the rest of St. Matthew's text is concerned with the issue of anxiety or undue stress over one's physical needs, a kind of preoccupation that Jesus says is unnecessary and, ultimately, spiritually harmful." Is not life more than food, and the body more than clothing?"- Clearly, a rhetorical question … or is it? Are there people who literally seem to put their desires for food or clothes ahead of everything else in their lives, even their own health and happiness? I don't know many. But I admit, I am a WORRIER…FROM A LONG LINE OF WORRIERS. I'm worried about the country, my church and Order, our people, my soul, and the list goes on. Neurotic worrying has no place in the kingdom of God. There is no time. Stuff has to be done now: the poor cared for, the earth inherited by the meek and the good news proclaimed. Maybe Mr. McFerrin was right. Let life's simple pleasures do a "make-over" on us, perhaps with faces that are content.
Good words as we journey into Lent. What we are worried about or not concerned about can set the agenda for this beautiful season. Penance starts with our anxieties. To "shuv" the Hebrew verb for this season, or the "metanoia" about face of a new heart, (the Greek version) requires a change. A 180-degree turn from our fears and anxieties will craft a human person of greater freedom. Imagine what we might look like? Less frightened, less terrorized, less preoccupied, more attentive to the present moment, and those God sends into our per-view or rear view mirror.  We are re-made and magically available – "Disponable" as my favorite Jesuits say, for the work of God.
Lent here at St. Mary's starts with an invitation, "Have a Heart!" Join us as we take that apart over the next five weeks. With the New Year, we re instituted Sacred Heart devotions on First Friday. Our beautiful statue of Jesus' Sacred Heart on the west side altar shows us a way to God and to our best human face. A heart burning with compassion so human, that it is divine is our destination for the Lent journey. Come with us for Ash Wednesday smudge of dust, Wednesday's soup and studies, Friday's Stations of the Cross, and the Vespers of Lent's Sundays. Travel with our large group of candidates and catechumens toward the Sacraments of Baptism Eucharist and Confirmation at the Easter vigil. The only promise, it will be quite a ride.
A gentle week,
Fr. Michael Weldon, OFM