Pastor's Notes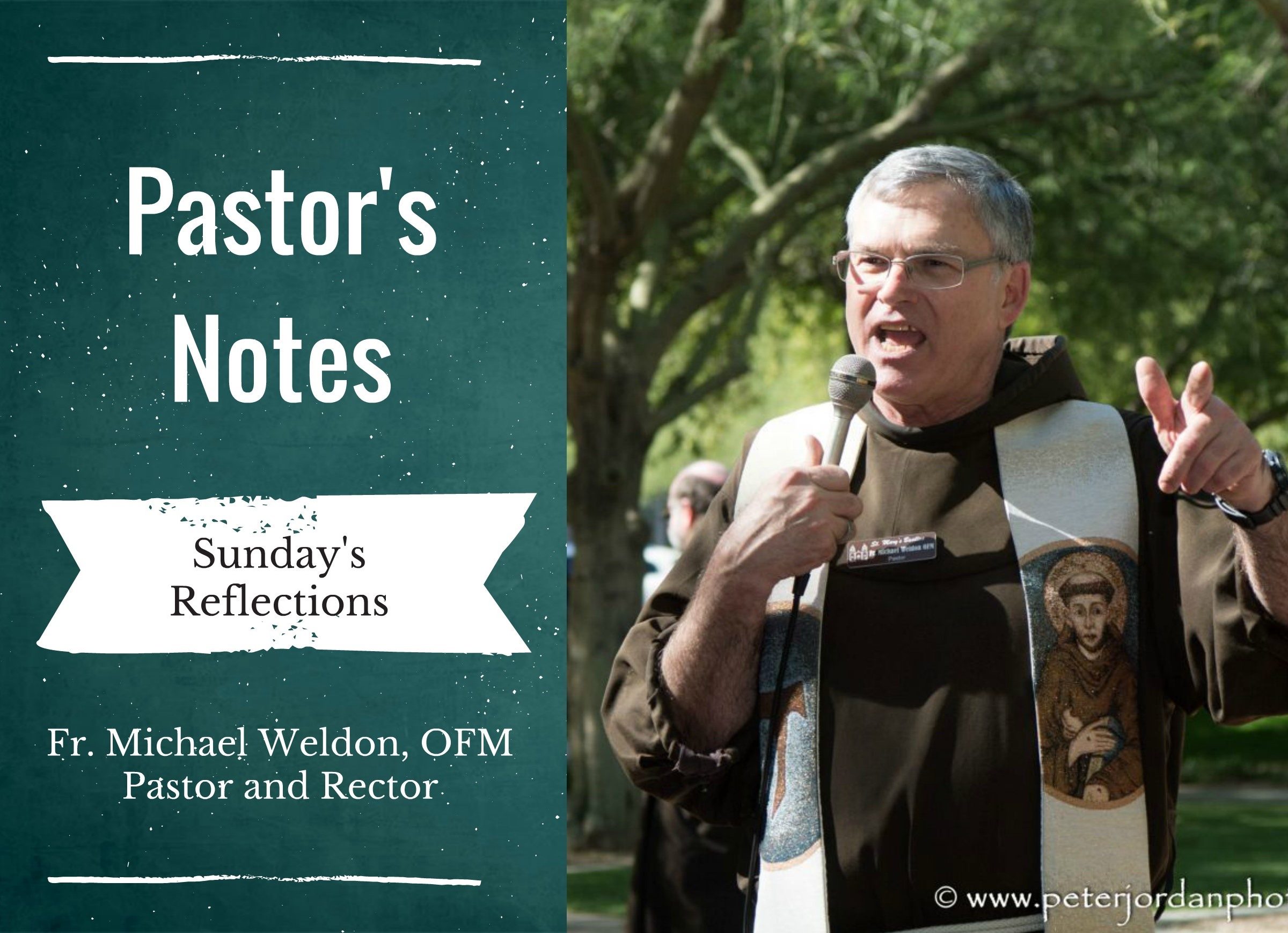 For those who have ears hear!
For those that don't? What a tragedy? You are missing some amazing stories. I apologize to my Iowa roots. I hated farming and gardening as a kid. It's hard sweaty work to make an acre of ground grow potatoes, tomatoes and green beans. But how good they taste in midsummer when you have a meal with fresh everything in it. Now I am older and I'm trying to learn how to garden…but it might be too late to teach an old dog new tricks. I didn't do too well again with tomatoes. The birds of the air got to them…just as they were ripening. I'll try again next year and let the desert teach me again how to grow food.
Pope John XXIII was a farmer's son with a good sense of humor. One day he told a group or tourists at the Vatican that there were three ways a man can wear himself out physically. 1. By drink. 2. by women. 3. And by farming. Then he added, "My father chose the least exciting of the three!" I think good Pope John would understand our feeble attempts to make the desert bloom.
The parable of the Planter and the Seeds in this weekend's Gospel was spoken to a bunch of farmers. When they heard Jesus tell about the farmer sewing seed on the foot path, rocky ground, among thorns, and also on the good soil… and then he plows it under and expects it to grow. Most would say, "This poor snook!" He doesn't know anything about farming! He's headed for bankruptcy and hunger and everybody is going to think he lost his sanity." He is wasting his seed, his money and his effort.
And Jesus replies. Yep, God is like that! That is the kind of guy he is. The point is God invests his word…God sows his seed indiscriminately in us and among us. He does not look around to see if a place is virtuous enough, orthodox enough, or worthy enough. He sows his word abundantly…with acts of random kindness…LAVISHLY… like the sun and the rain which falls on the weeds as well as the wheat.
St. Mary's continues to put its arms around those wrestling with the COVID virus in our community and around us. Thanks to all our staff and volunteers who assist with sanitizing, liturgical ministry and our St. Vincent de Paul's food, rental and utilities assistance with the underserved of central Phoenix. Thanks to those who are making bag lunches for the Grace Lutheran Heat Respite. We salute healthcare workers of all types, especially at nearby Banner University Hospital. We are here, praying and serving in as safe a way as possible. Perhaps we are the seeds sown by that generous, lavish God.
A gentle week.
Fr. Michael Weldon, OFM