The Word of the Lord

The Bible can be like a good and trusted friend we take for granted. We know the friend is loyal, always there to help us, and ready with worthwhile advice. Nevertheless we might avoid going to the friend because we have been absent for too long, we don't feel worthy to approach, or we think our friend will preach at us with do's and don'ts.
This session isn't designed to teach you everything there is to know about the bible. Rather, its purpose is to help give you a sense of scripture as God's word, ready to speak to you in your deepest concerns. This session is meant to help you feel comfortable enough with the Bible that you will be able to approach its pages as you would a good friend.
Date:  Wednesday, September 5, 2018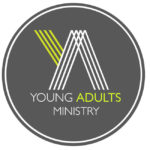 Time:  7:00 to 8:30 PM
Location:  Social Hall – St. Mary's Basilica

Informational Flyer:  The Word of the Lord
Please prints and share with your family, friends and co-workers.
Sponsored by:  Franciscan Young Adults (YouFra)
Workshop open to all young adults.  Young adulthood refers to people in their late teens, twenties, and thirties.
For More Information:
YouFra Spiritual Assistant &
Director of Faith Development
Br. Scott Slattum, OFM
Phone:  602-354-2082
Email:  sslattum@smbphx.org