St. Mary's Basilica Elementary and High School Reunion for 2018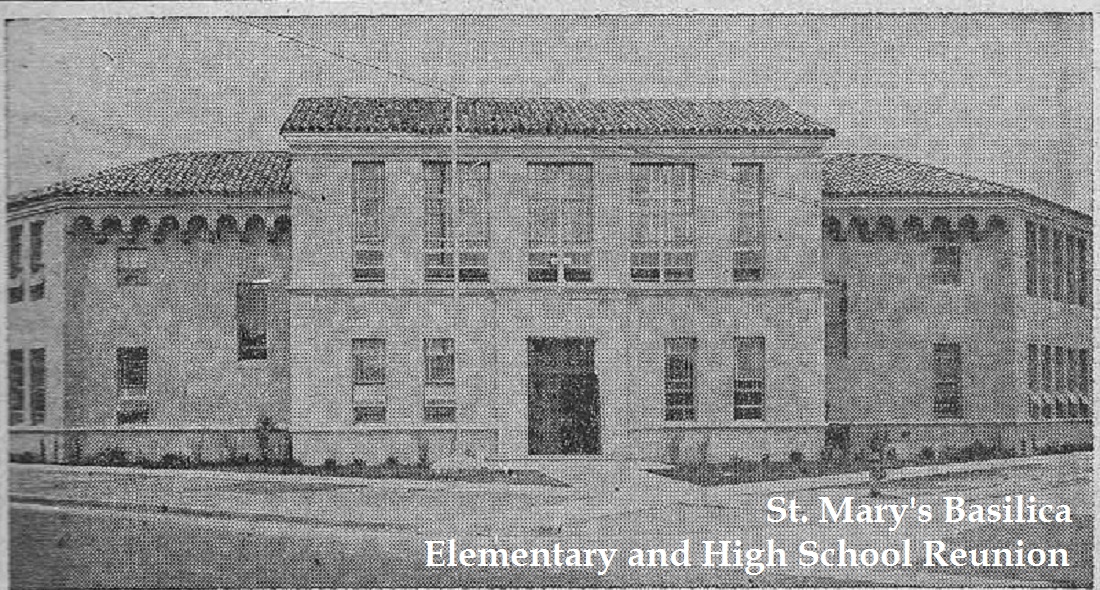 Friends and Alumni of St. Mary's Elementary and High School are invited to the 2nd Annual Mass and Dinner.  The dinner is catered by Town Talk (Chris Rideau).  Bring your stories, memories and enjoy the company of former classmates.
Date:  Saturday, January 20, 2018
Time:  5:00 PM Vigil Mass.  Followed by Dinner in the Parish Hall.
Location:  St. Mary's Basilica
Cost:  $25.00
Flyer:  Reunion Flyer 2018 (Please print and share with others.)
To Register:
Register and Pay Online:


Step 1:  Select Guest
Step 2:  Select Connect
Step 3:  Select Event
Phone-In Registration:  Call 602-354-2100 to register and pay by credit / debit card.
Mail-In Registration:  Mail-in your Registration Form and pay by check.  (Checks made out to St. Mary's Basilica)
Drop-Off Registration:  Drop-off your form to the parish office and pay by check or credit / debit card.
Mailing Address 
St. Mary's Basilica
231 N. 3rd Street
Phoenix, AZ 85004
Phone:  602-354-2100
For More Information:
Reunion Coordinator
Pat Rush
Phone:  602-973-0550
Email:  prush0207@yahoo.com