Pastor's Notes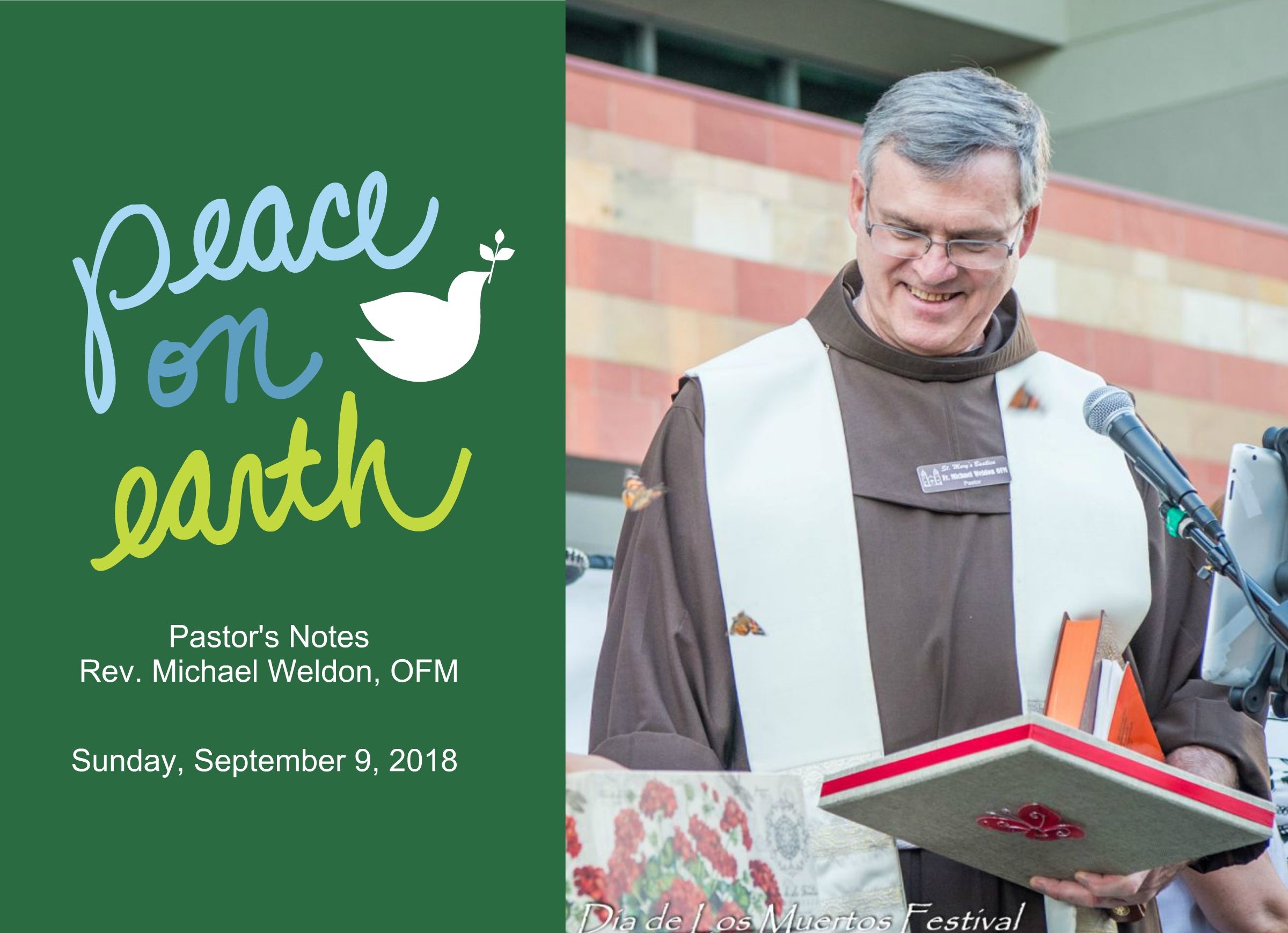 Hearing & Listening -There is a difference! I recently tried to talk someone into using a hearing aid. Ever tried it?  It's not an easy conversation to have with someone newly arrived in his or her middle or senior years.   To be accused of not hearing is sometimes perceived as a terrible insult.  But the truth is, we are all impaired in some ways from hearing clearly, from listening deeply.
It is only in recent times that human beings have been able to correct hearing loss. In some cases, it is possible to reverse certain kinds of deafness!  Permanent hearing loss can mean learning to read a new language, American sign is an example But spiritual hearing may require another form of healing.
We in religious leadership are challenged in the past weeks after the Grand Jury report from Pennsylvania to be silent and listen. Quick easy solutions, scapegoating and calls for retaliation seem to fill social media.   Respectful listening must be first for those harmed.  It requires of us a very open heart, a humility and the choice to be open.  "Ephphatha" is an old Aramaic word used by Jesus in healing.  It is a good word for all affected by this tragedy of trust.
In today's Gospel, the man had some speech, although distorted. it seems likely that at an earlier time in life he may have had some hearing. He knows after all how to form words? The frustration must have been awful.  At the time of his encounter with Jesus, the man's hearing appears to be gone.
I am always moved by Jesus' approach to this gentleman.  He was truly caring and personal. He took the man aside by himself.  He used "loving touch" to facilitate the man's cure.   It is a very intimate and personal scene.  Jesus is in charge of the situation, and he brings about the cure through his own power that he exercises through a very human means: touch and spittle.
It is very much like the cure of a blind man that follows it closely in the Gospel of Mark, Both are signs of the coming messiah: "Here is your God … he is coming, to save you" (Isa 35:4). The miracle of the cure of the deaf man calls we 21st century hearers not to be deaf to the message of the Gospel.   In a very personal and loving way, Jesus will take each of us aside and minister to our inability to hear and to speak the good news. "Ephphatha"
In the Baptism ritual for infants we are prayed over with the words, "The Lord Jesus made the deaf hear and the dumb speak. May he soon touch your ears to receive his word, and your mouth to proclaim his faith, to the praise and glory of God the Father."
Hearing isn't just a physical act.  It is connected to speaking and to silence.  We hear a lot of things and don't really listen to them.  At baptism, we are called to "receive" God's word and to "proclaim" it.  "Ephphatha" we pray with the Master over our lives and our world.
The Basilica's fall schedule kicks into gear in the weeks after Labor Day. We welcome all the new Religious Education children and their families. Those inquiring about Catholic membership and Easter Sacraments are particularly welcome. Greetings to the young adults who have recently joined our Wednesday "YouFRA" gatherings.  We have much to hear from one another. "Ephphatha"
A gentle week,
Fr. Michael Weldon, OFM
Adapted with gratitude from Celebration's 2015 article by Dn. Ross Beaudoin.