Pastor's Notes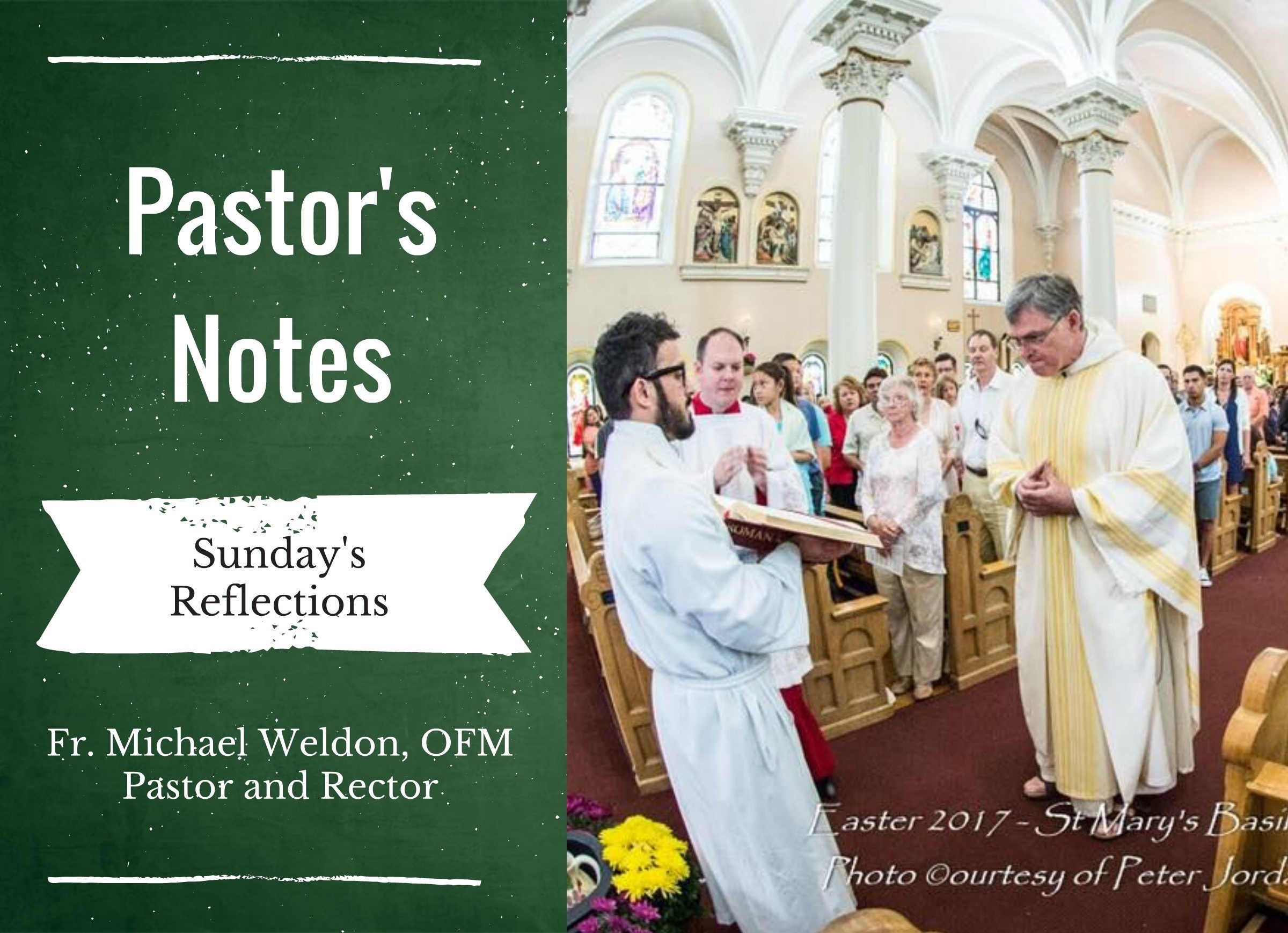 "It's the Water"
The third week of Lent always reminds me of the Beer commercials that are constantly battling with each other for the best libation for TV sports and the US "couch-potato" market. One of their most convincing arguments has to do with the water they use for brewing. IT'S THE WATER, " they say… Water is not just precious for "beer-ing," but drinking, cleansing, healing and giving life. We humans can go for over a month without food, but only a short time without water.
The gospel reading tells us about a woman who goes to a well and there is promised water with properties far beyond her wildest imagining. The famous encounter between Jesus and the Samaritan woman at the well is our weekend's Gospel; especially chosen for the "Elect" and candidates for Easter sacraments. The woman at the well is tired of the desert and the mid-day heat. The taste living water among us can sustain us through almost any of life's "testings." We pray over our new Easter candidates for Baptism mid –Mass, that they (and us) may be delivered from all that impedes the taste of profound eternal life.
Jesus crossed some serious gender, religious, and social divides to converse with this nameless lady. The first place the Gospel moved after the resurrection was to the community of Samaria. Human communion is our gift to our planet's people. We do it at Mass every day. And even with the social distancing of this pandemic. When we give from our means, when we forgive a grievance, when we follow the Spirit into a new culture, or take risks with civility across any divide, when we build friendship with someone whose sees life differently, we leave behind living water to quench the human thirst. One of the last words from the cross was, "I thirst." Imagine God thirsts for relationship with us? That realization is like a drink of chilled water on a hot Arizona day.
Wash your hands and stay safe! We continue to use the protocols of the Diocese and our Franciscan superiors to protect the safety of our parishioners and friars at our Basilica. There is a COVID weariness about our state and country. We are perhaps halfway through vaccinations and encourage all to stay vigilant. We've lost love ones and some of our trust in one another. Stay with us in prayer these Lenten days.
A gentle week.
Fr. Michael Weldon, OFM