Pastor's Notes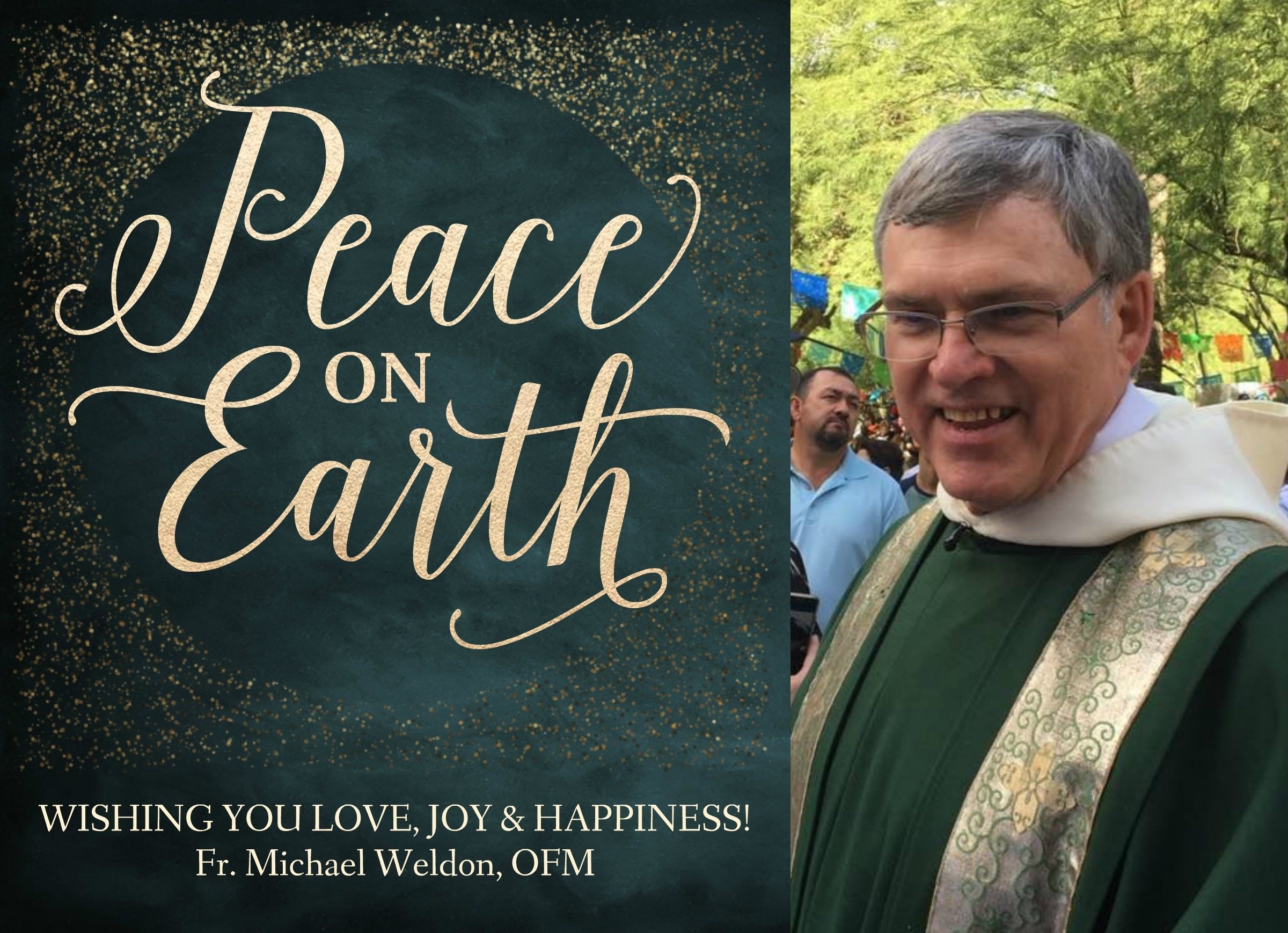 "God Showing Off"
"Manifestation." It is a big word. But Christmas without Epiphany is not finished. We have seen Bumper Stickers over the past years about SAVING CHRISTMAS. Perhaps that is much more than putting crèches in our civic buildings. To take it back from the commercial culture is next to impossible. But the stores do not care yet about the Epiphany. The only consequences of Christmas are perhaps the crafting of beauty and what to do with the trash afterwards. For the followers of Jesus it is more than, "Have you taken your tree down yet?" It is remembering the details of the Birth of the Messiah and letting them move us to deeper care for our world and fellow humans, especially in this Christmas of pandemic. For us Christians, it is about dusting off our Baptisms and letting them glow with a new radiance. Christmas will have been a success if we can do that together. Besides, it is too big a mystery to pack into one day!
Some cultures like Puerto Rico save their bigger gift-giving on 12th Day of Christmas. The appearance of the Magi, three Kings, "Los Tres Reyes," in the Gospel of Matthew honors the world's seekers. Many today hunger for renewed hope in the Western World. Much innocence has gone. Inter-religious violence paralyzes us. But each year this Christmas vision tries to stir it back to life. These three stargazers, following a hunch that something new was about to happen in the soul of the World, complete Christmas. We can sing their song, "by heart." As the great persecutions ended in the Roman World in the Fourth century, their new basilica churches were jammed with thousands seeking baptism into Christ. It must have felt like Isaiah's prophesy was fulfilled, "All nations would bow down in worship." The three strangers from the orient whose names do not appear in the Scriptures show a world with new family boundaries. Tradition calls them Caspar, Melchior and Balthazar. They mark the Christmas story with the hope that the Kingdom of God will explode within the human family in a new way. That justice, peace and the integrity of creation will burst forth in a safer world, consecrated more deeply to its truth and nurturing the reaching of humanity toward its God.
We invite you today to dedicate your front doors to that vision in the old Scandinavian custom of marking the top of your front doors with blest chalk. We will send you home with chalk to put the names of the three magi in the midst of the year. 20+C+M+B+21 and pray together as family the little rite we hand out with it. The front door is where this "CHRISTMAS-ED" world begins. It happens all year in our hospitality, welcome to the poor and generosity to our own. It happens in friendship, in service and prayer. It happens in meals shared around a table and conflicts healed in forgiveness.
Gratitude to the whole of our staff, friars, leadership and volunteers for a radiant Christmas season. Your gifts and Christmas greetings meant so much. Our former pastor used to refer to St. Mary's as a "new Bethlehem, a new house of bread," crafted by all of you. We have tasted a fine communion here in central Phoenix during these days. Many feed from the radiance we make here. Know my admiration for what we have accomplished with our stewardship of the Christmas mysteries over this past challenging year. May God hold all of us in his great Spirit as we "take off' together into 2021.
A Gentle Week & January
Fr. Michael Weldon, OFM