Pastor's Notes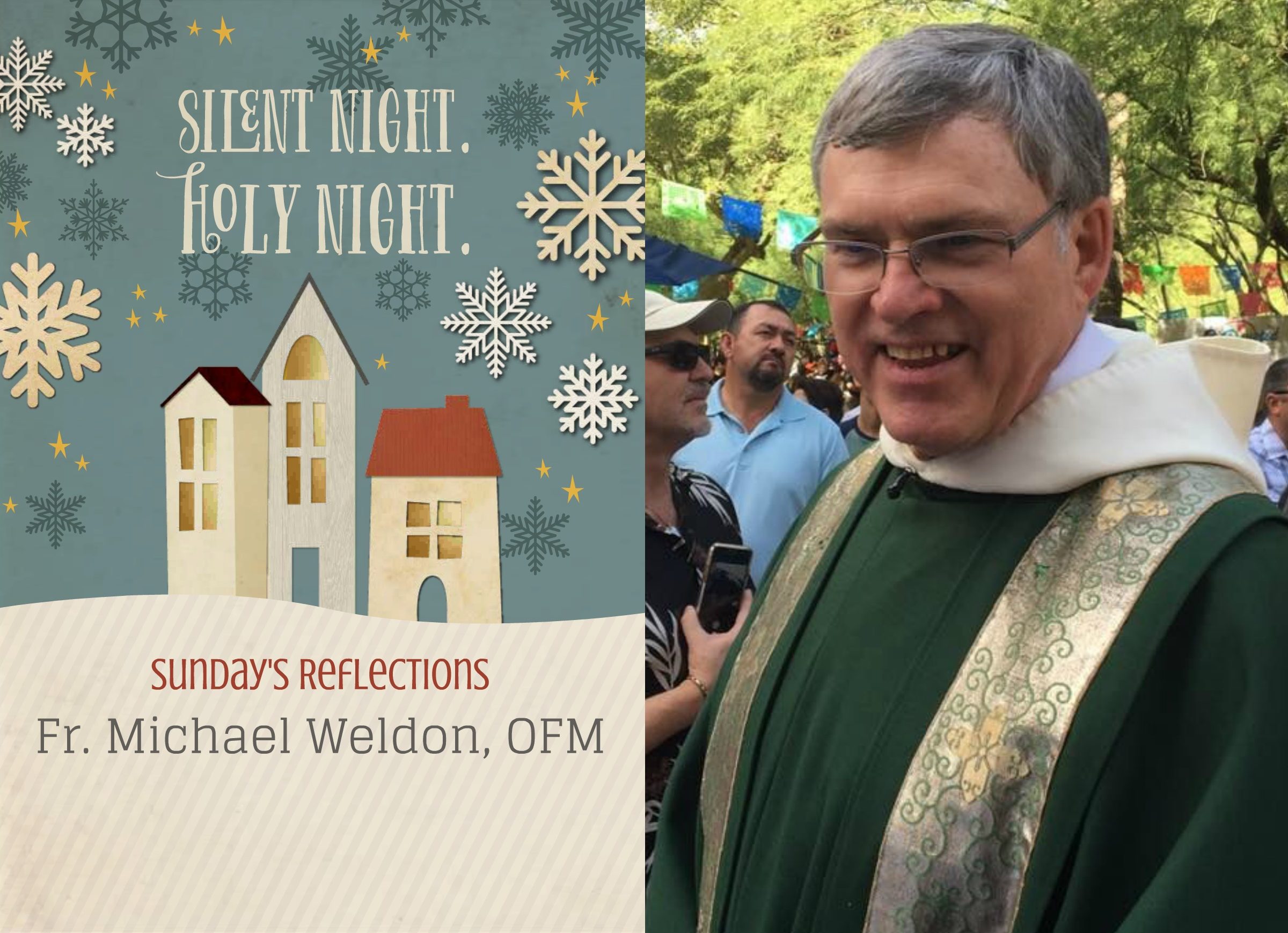 "Pause"
We need to "do" Christmas this year! After the loses of the pandemic and the continued uncertainty of our national consensus, we long for harmony. We don't agree on so much as a nation. The reading of 4th Advent focus on making a dwelling place for God.
Sr. Doris Donnelly from "Pax Christi" wrote an article a few years back called, "Repositioning." In it, she called "Christmas-ing" Christians to a "Grand Pause." I like the word. I am told that newly pregnant women often find themselves halted in reflection, to a unique silence in front of the mystery of new life within them. The Gospel of Luke returns us, in the final Advent days to the early days of Mary's pregnancy and invites us to be silent with her. We find so many ways of getting sidetracked in the frenzy of Covid 19 losses and national elections. The fourth Sunday says–again and more emphatically –Be still. Let what is about to happen sink in.
Sr. Doris wrote, "Listen to the story as if for the first time. Mary and Elizabeth recognize that God's promises for each of them has borne fruit." In the excitement, the unborn John leaps in Elizabeth's womb. Curiously, the word used in scripture to designate the leaping means, "an exultant delight in the liberating God." I think he danced. Perhaps we will find ourselves dancing before the season is over.
Mary's "yes" to Gabriel's request to give birth to the Word changed the course of human history. God asked her to dance and she gave an amazing affirmative. We are asked more often than we admit. In so many ways, God's angels continue to make the request to men and women, "Give flesh, skin to God word in your lives." Sr. Doris noted that Christ will not be born again without our consent. A lot depends on us. God, however, will have the last word to our crazy lives and world. Our community is given yet another opportunity in this last quiet catch-up week to join in stillness and wonder as the mystery of God's coming draws to climax. "Blessed is the one who trusts that God's words will be fulfilled" (Luke 1:45).
Join us in all the various liturgies of Christmas: Christmas Midnight Mass and Day, Holy Family, the Solemnity of Mary Mother of God (We call it New Year's Eve & Day) and Epiphany. Some require a reservation to keep them socially distanced and safe from COVID exposure. We are grateful for your patience with us as we craft Christmas mysteries in a unique way this year. The weekday Masses of the Christmas season are so beautiful. Consider reading the Scriptures assigned to each day or join us for a noon Mass of this beautiful Christmas season.
From all our parish leadership, friars & staff – All the blessings of Christmas.
A gentle week.
Fr. Michael Weldon, OFM