Pastor's Notes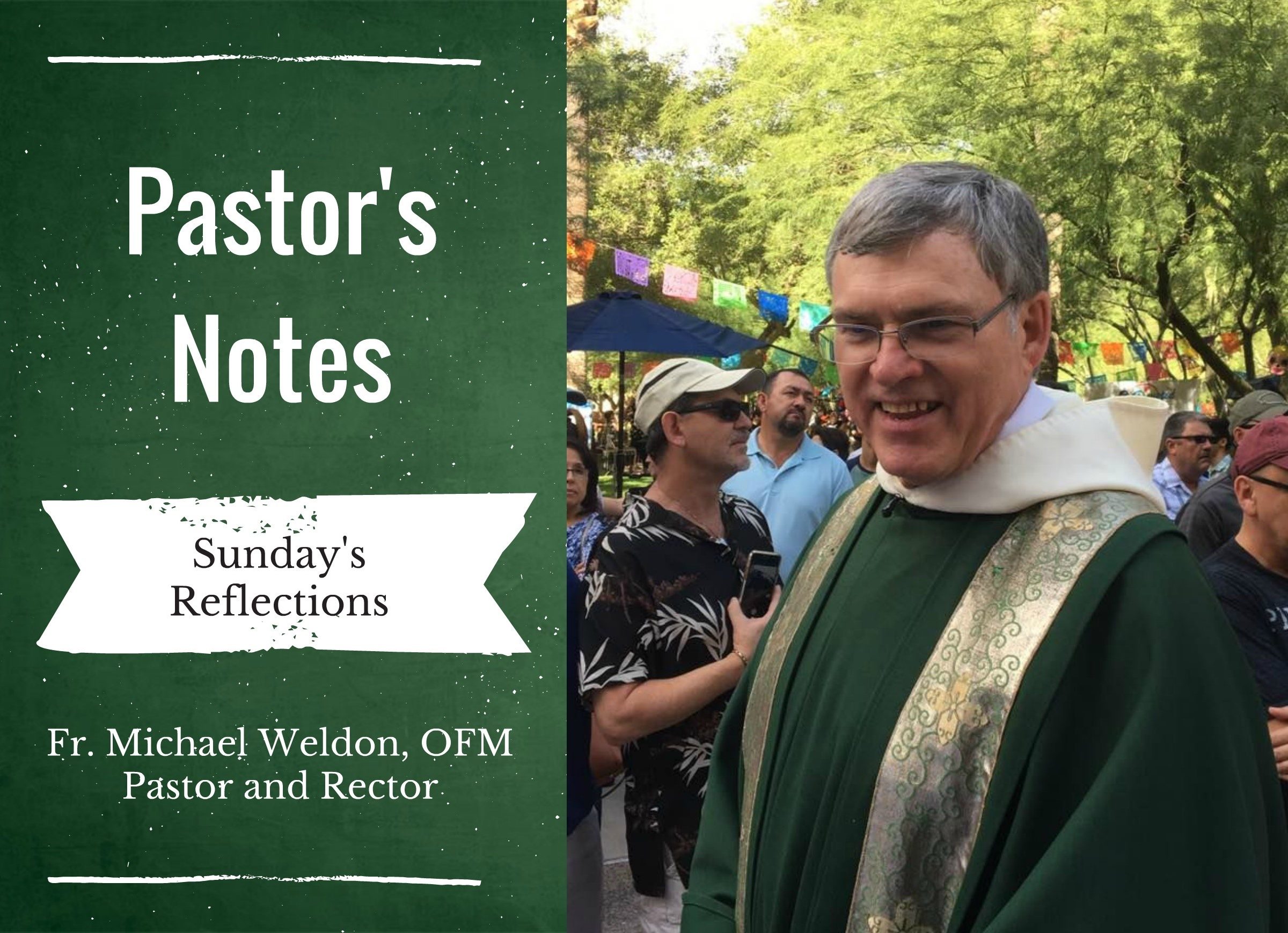 "Comfort"
"Comfort, give comfort to my people," old Isaiah the prophet cries out in the first reading of this Sunday. Comfortable…These words are connected with an Advent tension. They leave musical echoes of Handel's Messiah ringing our ears. But for Israel, after all the suffering, exile, the death and pillage of everything that was sacred to them, some hope dawned. After even their religion and culture were decimated by greedy tyrants from the neighboring nations, God's comfort appeared.
John the Baptist is one of the central figures of the Advent scriptures. Each of the Evangelists paints a different picture of him. He is the old patron of the Phoenix desert landscape and his image stands next to our front door. He is not so "comfort-able." St. Mark makes him the first official herald of the public ministry of Jesus Christ, the son of God. He is the official "Announcer" that something radically different was coming. But he came out of nowhere. He was a surprise, maybe even to himself. This "Voice" spoke a brand of honesty that comforted the afflicted and afflicted the comforted. Prophets are contrary creatures. Against complacency and denial, they speak judgment. But against the most profound human despair, they speak hope. They are still around. We see them even in this community, maybe sitting next to us in church. They invite us to take a more intentional look at the world around us, especially the poor. They invite us to be less cynical, and more generous.
We are so aware of those whose lives have been affected by the COVID 19 pandemic and changes to our global climate these past months. Great generosity was required for people to assist those who have lost homes, loved ones and livelihoods. People stepped forward. Advent Sunday Evening Prayer was not possible this year. Join the friars at 5PM from your own hearths and homes the next few Sundays. Prayer suggestions are available on the Diocesan website. Friday night is our Guadalupe Serenade – 7-9pm in the plaza. Saturday December 12th is the Feast of Our Lady of Guadalupe. We will have a particularly solemn celebration of her at noon on Saturday. Giving tree ornaments are still available to assist children and families in need. What we give away still comes back to us in mysterious, even miraculous ways, even in times of great pandemic. It comforts us and our world, but never makes us totally comfortable. "Happy Adventing!"
A gentle week.
Fr. Michael Weldon, OFM