Pastor's Notes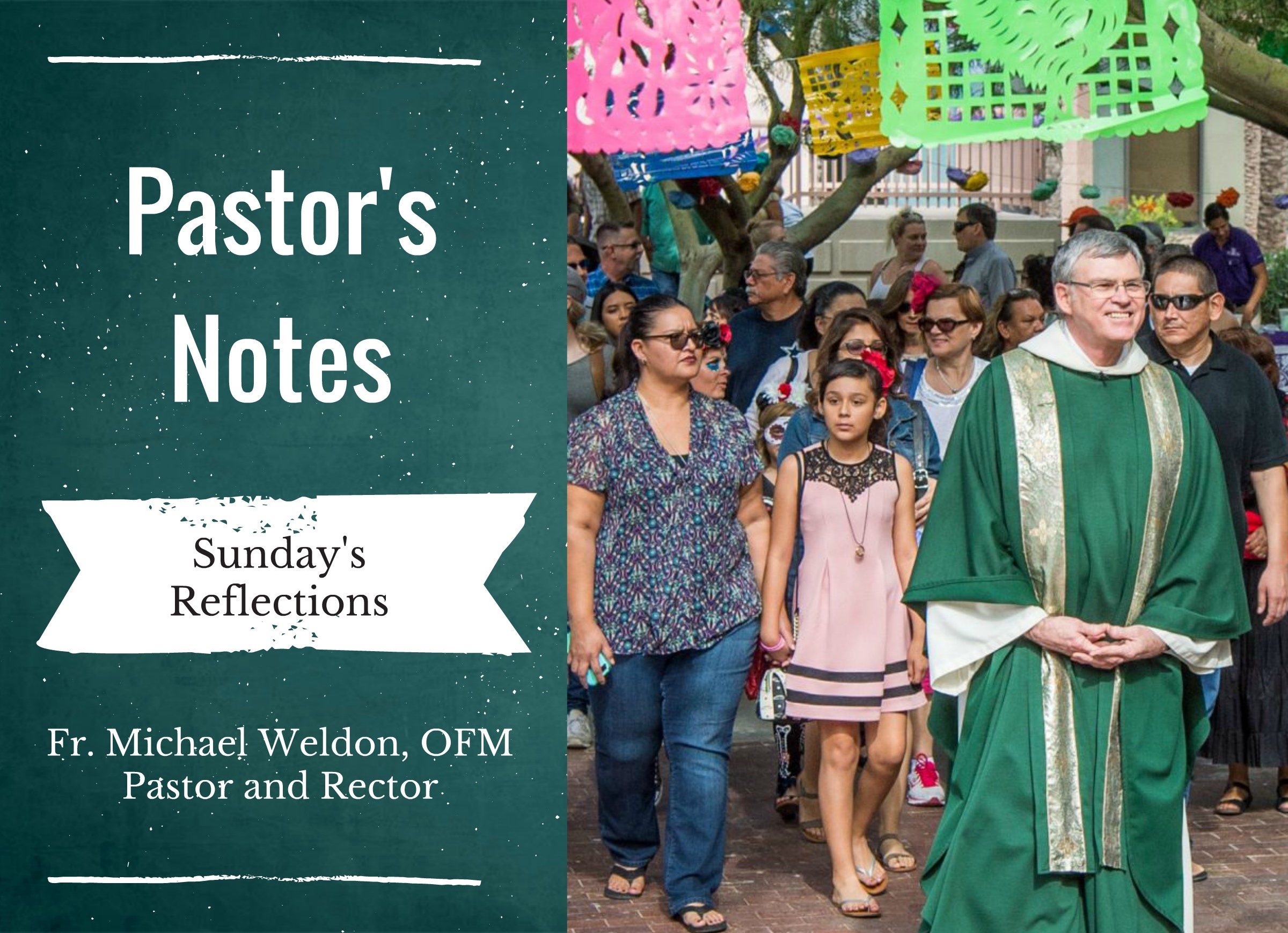 "Once upon a time"
"Algún día," someday," "somehow, "someone" will pull it together! These coming weeks of Advent celebrate possibilities. "On that day," says the prophet Isaiah, a vision of the ways things can be will be realized. But wait. There is more. Our imaginations are tickled with a time to come when all God's children can dwell together in harmony. This season polishes our imagination for an alternative to the 24-Hour news services. The old Pepsi commercial turned a key in the U.S. American soul twenty years ago, "I'd like to teach to world to sing in perfect harmony." I do not know if it sold more soda pop. But it raised the question of this season, "How come? "Why not?" Does it have to take so long for us to find one another and to live in harmony? We dream of another way of being human and of living on our mother the earth in Advent. But first we must lean away from all the noise for some quality dream time.
The southwestern desert has its own Advent character. The desert easily clears a space for Christmas longings. A highway across the desert is an amazing thing. Large machinery crafted I-10 to LA. Only the Hebrew imagination leveled the desert of Israel to make the journey home to Jerusalem more palatable. Can we not hold back a little on the decorating as we start Advent? Keep the space of our homes clear and simple to celebrate the nativity with more sparkle. Linger in Advent, since our culture tends to ignore the season and jump into Christmas in late October. Especially with the trauma of this COVID year we need to savor the whole thing. Carols mark Advent's four weeks – this year post November election and with awareness of our polarized and divided nation. The familiar lyrics and melodies are known best, "by heart." And we need a highway to union and communion again through hearts.
We move this year into Cycle B with the Sunday readings and a focus on the Gospel of Mark. It is the shortest Gospel. We can use these sacred texts for Bible study and prayer throughout the season. There is no infancy story in Mark. He just gets down to business and begins his Gospel with Jesus' call to repentance. Turn around. Clean out a space for some new dreams and for a few deeper hopes.
Solemn Evening prayer at 5PM each Sunday has been our Basilica tradition in Advent. Covid restrictions changed that for this year. The friars will pray Evening prayer at that time on Sunday afternoon in our house chapel. And perhaps you could join us from home. We will provide a lovely book of Christmas suggestions compliments of Jeff Campbell. We hope our expanded Masses of the weekend will bring back more of our parishioners in the safety of smaller numbers. The Guadalupe Serenade on December 11th from 7:00 – 9:00PM will let us savor some the rhythms and flavors of the Lady of Guadalupe even in the midst of the pandemic's restraints. It will be outside in the west plaza. A penance Service gathers us on Saturday Dec. 26th at 3PM to savor God's forgiveness and be reconciled with one another and the Advent mission of the church. Alert waiting is our Advent call, always pointing him out when he appears unexpectantly in our busy lives.
A gentle week.
Fr. Michael Weldon, OFM