Pastor's Notes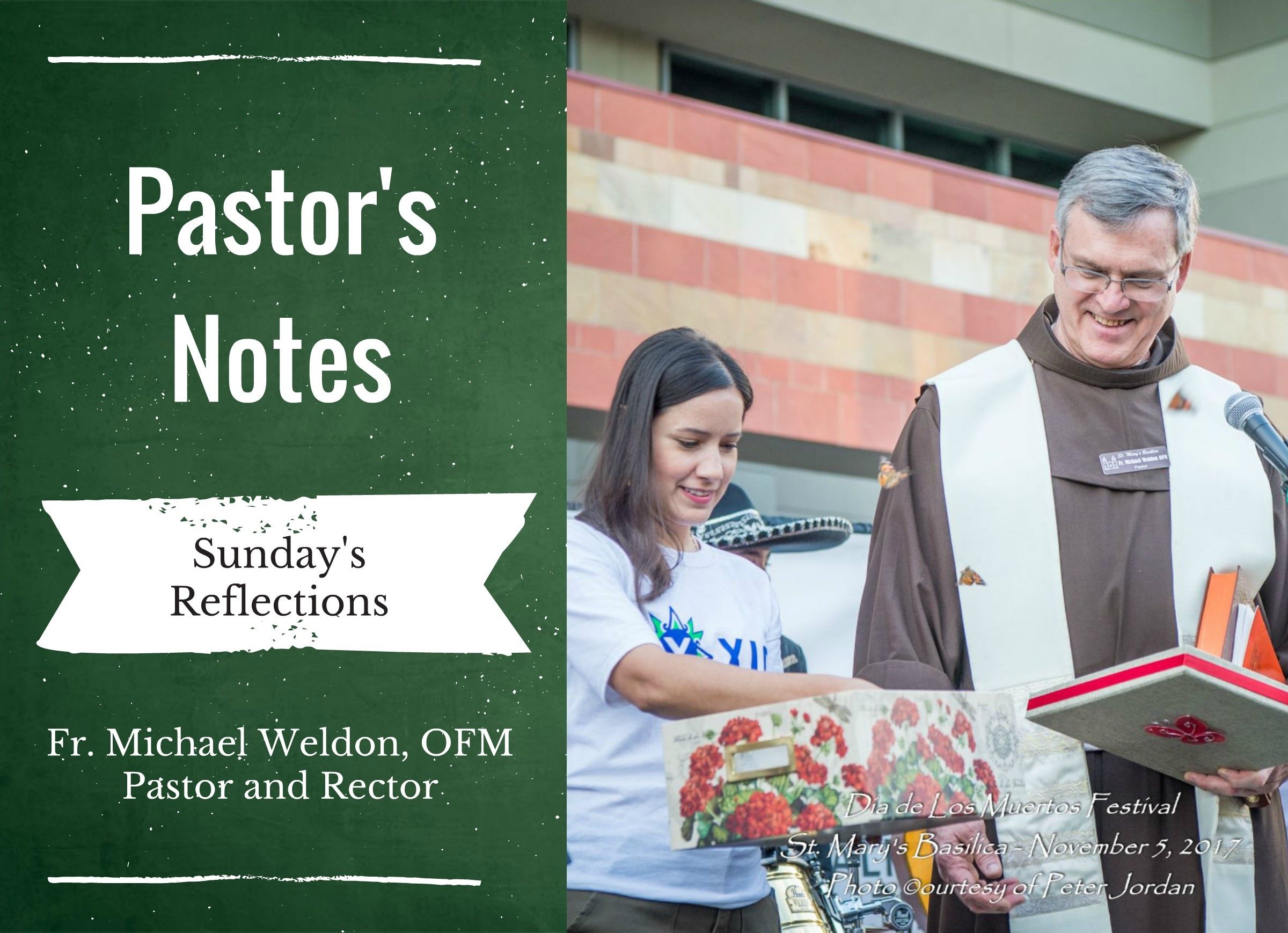 My Time -Our Time.
Vietnamese Buddhist monk, Thick Nhat Hanh has been on the news lately as close to his passing in death. A friend of Trappist Thomas Merton & Dr. Martin Luther King, he once spoke of the challenge of managing time, "mindfully." In a conversation with a friend who was a new father, he asked him if family life was easier than being a bachelor. The new father said…." I have discovered a way to have a lot more time to myself." In the past I used to divide my time into parts. One part was for my son Joey, one for the baby, one for my wife and what was left over was my own time reading, writing and going for walks. Now I try not to divide my time into parts anymore. I consider my time with Joey and my wife my own time. When I help Joey with homework, I try to find ways of seeing his time as my own time. I go through the lesson with him sharing his presence and finding ways to be interested in what we do during that time. The time for him becomes my own time…the same with my wife. The remarkable thing is that now I have unlimited time for myself!
St. Paul tells the Thessalonians in the second reading that they too have become a model of mindful time management. They have inspired others by the way they lived. So much inspiration happens for me daily around St. Mary's Community, especially in generous service to those on the margins. And since imitation is the highest form of compliment, I try to follow what I see. St. Paul modeled to the Thessalonians the ways of Jesus and they imitated him. The Letter he wrote to them invites us to imitate the Lord of Life. Imitating the love of God in Christ was big to the spirituality of St. Francis. We have to adjust our thinking and feeling to the Master's heart. To be as mindful and "compassion full "as God is the goal of personal prayer. The pay off is an outstanding… full enduring human life. "The glory of God." said St. Irenaeus of Lyon, is a person "fully alive and full human life is found in the vision of God." To notice our world and to embrace it in the love of Christ…to see it with our mind and heart is our mission. Maybe more accurately…to see the world around us with Christ's mind and heart that transforms ours' into a Sacred Heart. Last week we preached on that Mission last Sunday. We invite every parishioner to consider a gift in loving generosity to the Mission collection of Pope Francis.
This coming Saturday is Halloween. That ancient Celtic celebration lingers in front of it the Great Solemnity of "All Saints" on Sunday. Officially, All Souls November 2nd follows the next day the – "Dia de Los Muertos" celebration after the nine o'clock Eucharist for a procession to the plaza on the west side of the basilica. Last year we had thousands of people. For COVID safety, we plan a simple procession to some beautiful altars around the fountain in the Great Plaza to honor our communion of souls and saints. Next Sunday promises to be a chance to carry the pictures of those who have died from our expansive community and nation, especially in the past year. Join us in festive dress, music and "mindful" prayer.
A gentle week to all.
Fr. Michael Weldon, OFM