Old-Fashioned Ice Cream Social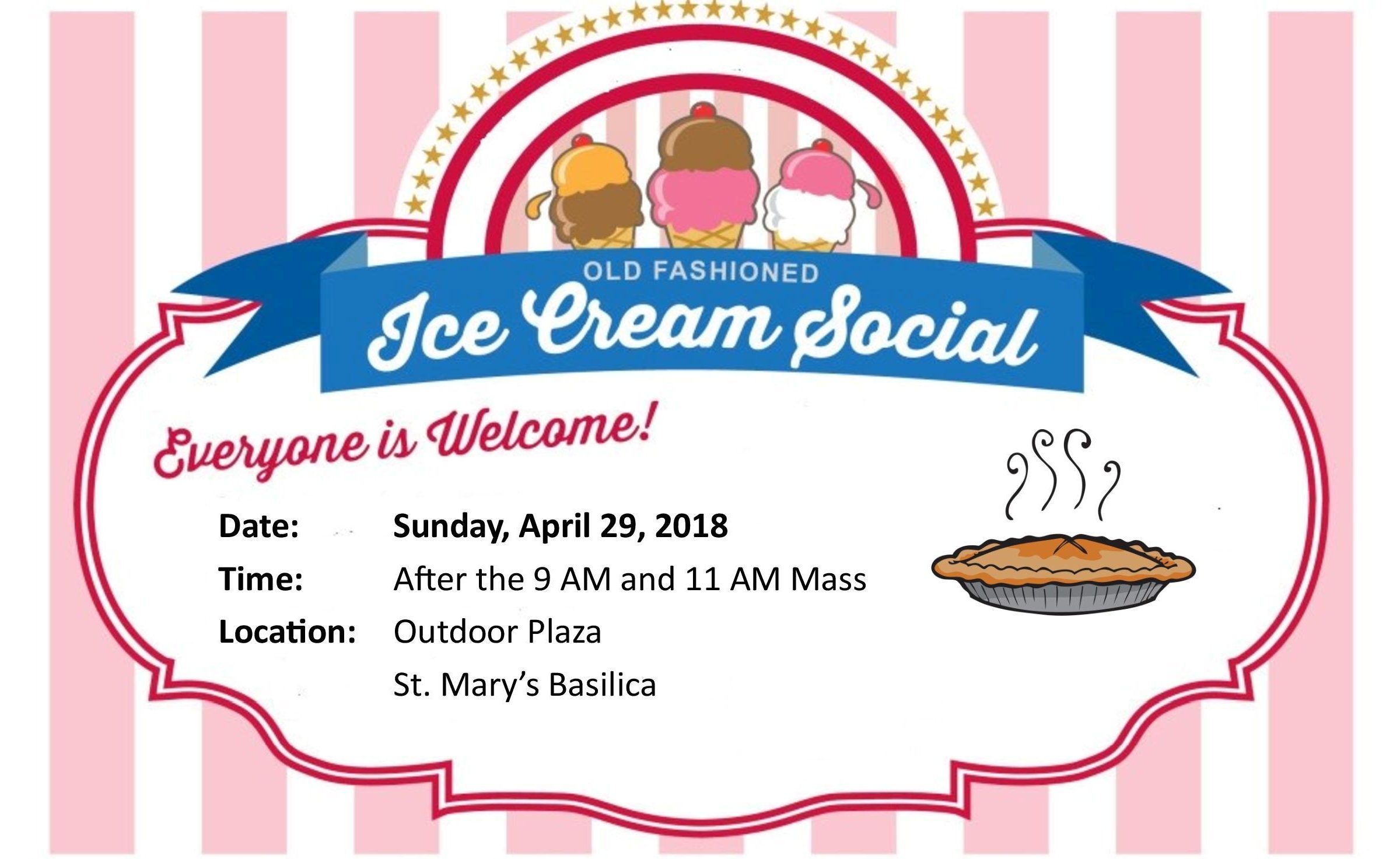 You are invited to an Old Fashioned Ice Cream Social and Pie Sale. So, ladies and girls, start looking for those big floppy hats, gloves, and spring outfits; gentlemen and boys, bring out those straw hats and stripped shirts…even a handle bar mustache? Gather up those scrumptious pie recipes (cheesecake is okay too) and let's get ready to enjoy food, fun, and fellowship – with some ragtime music played by our very own Music Director, Gordon Stevenson.
Date:  Sunday, April 29, 2018
Time:  After the 9 AM and 11 AM Mass
Location:  Outdoor Plaza, St. Mary's Basilica
Informational Flyer: Old Fashion Ice Cream Social 2018
Please download and share this flyer with your family and friends.
Featuring
 Gordon Stevenson – Playing Ragtime Piano
Outdoor Games
Home-Made Pies
Variety of Ice Creams
Wear your Old-Fashioned Costume
Volunteer
To Volunteer Contact:
Diane Phagan
Phone: 480-249-7098
Email: dianephagan@aol.com
Or Sign-Up at the Welcome Booth on Sundays