Meatless Fridays for Lent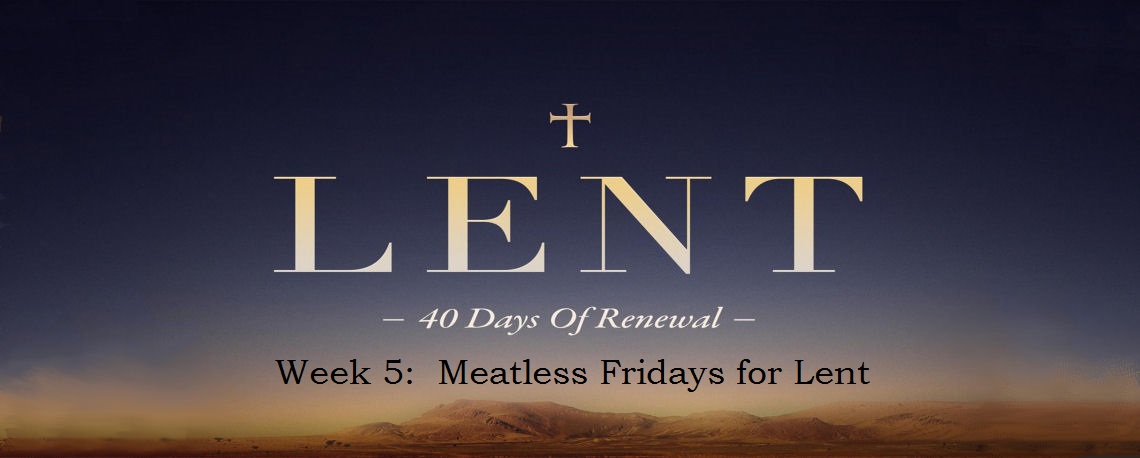 Gather your community, your friends or your family for a simple, meatless meal, an opportunity to eat while living in solidarity with our brothers and sisters around the world.  When you've cleaned your plate, remember to put the money you saved by not buying meat – an average of $3 per person per meal – into your CRS Rice Bowl to feed our brothers and sisters in need around the world.  CRS Rice Bowls can be picked-up in the vestibule of St. Mary's Basilica.
Did you know?
A meatless Friday for just one person saves 6,916 gallons of water, 416 lbs. of Carbon Dioxide and 1,248 square feet of land each year.  Meatless Fridays is a high-impact activity that you and your family can do to care for God's earth.
Riz National – Haiti
1 onion, chopped
3 cloves of garlic, minced
1 green bell pepper, chopped
2 Tbsp fair trade olive oil
1 cup rice, uncooked
2 cans kidney beans, drained
½ tsp cumin
¼ tsp salt
¼ tsp oregano
¼ tsp crushed red pepper flakes
2½ cups water
Makes 4-6 servings.
Preheat oven to 350°F. Fry onion, garlic and green pepper in oil until tender. In a separate bowl, combine and mix all remaining ingredients. Add the onion mixture to the bowl and stir well. Pour mixture into a medium-sized casserole dish. Cover and bake until liquid is absorbed and rice is tender-about an hour. Stir before serving.
Abstinence from Meat
The Friday's of Lent the Latin Catholic Church requires all members to abstain from meat from age 14 onwards.
To learn more about why Catholic fast and abstain from meat visit:  Fasting and Abstinence
For More Information:
Director of Faith Development
Br. Scott Slattum, OFM
Phone:  602-354-2082
Email:  sslattum@smbphx.org
This Meatless Friday option has been brought to you by St. Mary's Basilica Care of Creation Ministry.
To discover other ways you can care for God's earth download:  10 Ways You Can Make a Difference