Emmet Cahill Concert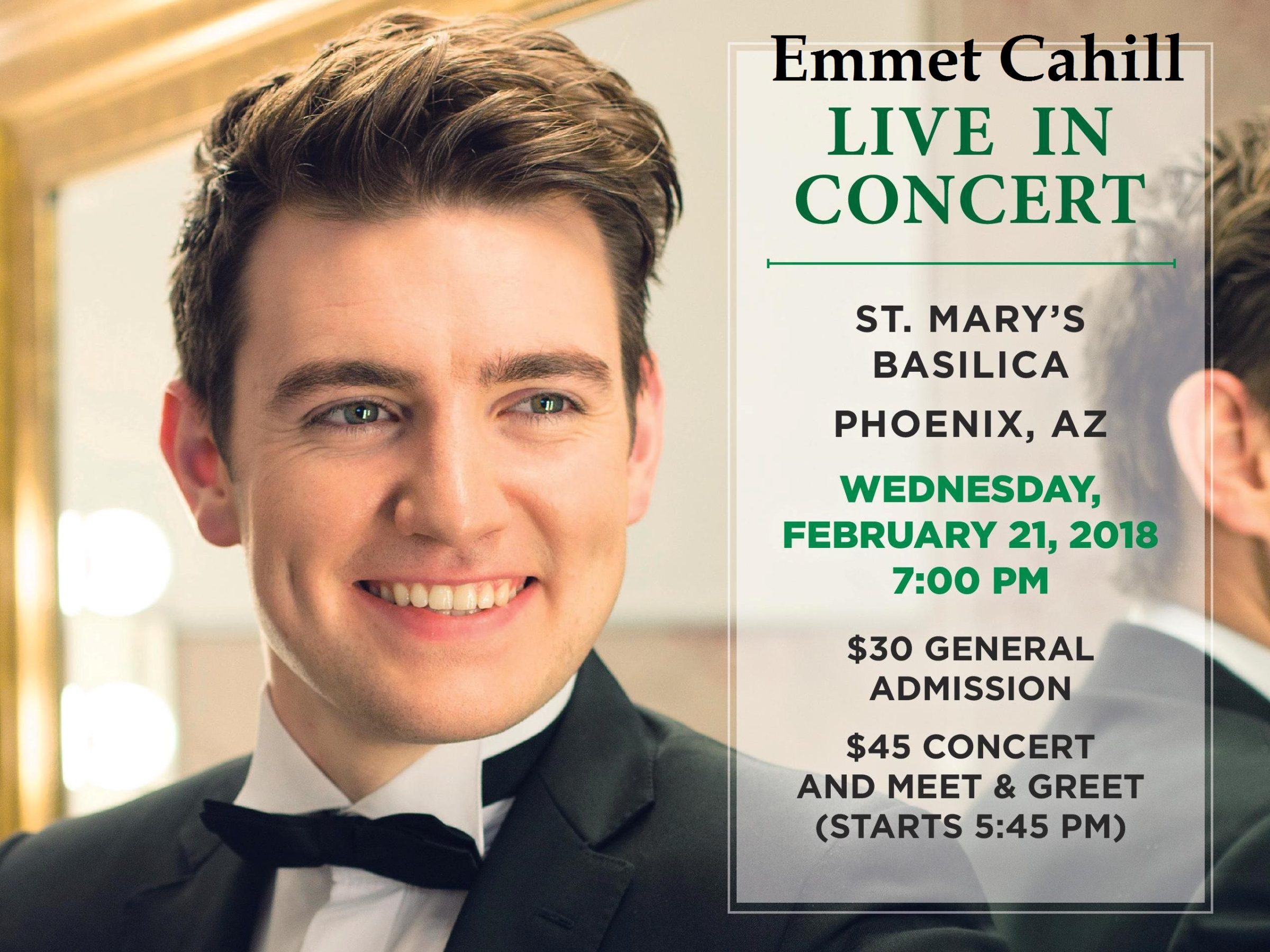 Ireland most exciting young tenor Emmet Cahill, a well-known member of Celtic Thunder, is back on a nationwide tour of the United States. Following on from a hugely successful 2017 tour, Emmet returns with his live concert of Irish Classics and many of your beloved church hymns.  His Debut album reached #1 on the world billboard charts.  Emmet will be performing at our beautiful St. Mary's Basilica and will be accompanied by acclaimed concert pianist Seamus Brett .  This is guaranteed to be an evening of music and song for the whole family to enjoy, so be sure not to miss out.
Concert Flyer:  Emmet Cahill Concert Poster
Please download the flyer and share it with others.
Date:  Wednesday, February 21, 2018
Time:  7:00 PM
Location:  St. Mary's Basilica
Cost:  $30 – General Admission
Cost for Meet and Greet:  $45 for Admission and a  "Meet and Greet" with Emmet before the performance at 5:45 PM.
(Part of the proceeds for this event will go towards supporting the National Historical Site and Phoenix Point of Pride St. Mary's Basilica.)


Come and experience the magic of the Emerald Isle! Céad Míle Fáilte, Emmet!
Map and Directions
Parking Information

Free parking is available for parishioners and visitors attending Mass and sponsored events at St. Mary's Basilica. Our parking garage is located on 5th Street between Van Buren Street and Monroe Street.