Easter Greetings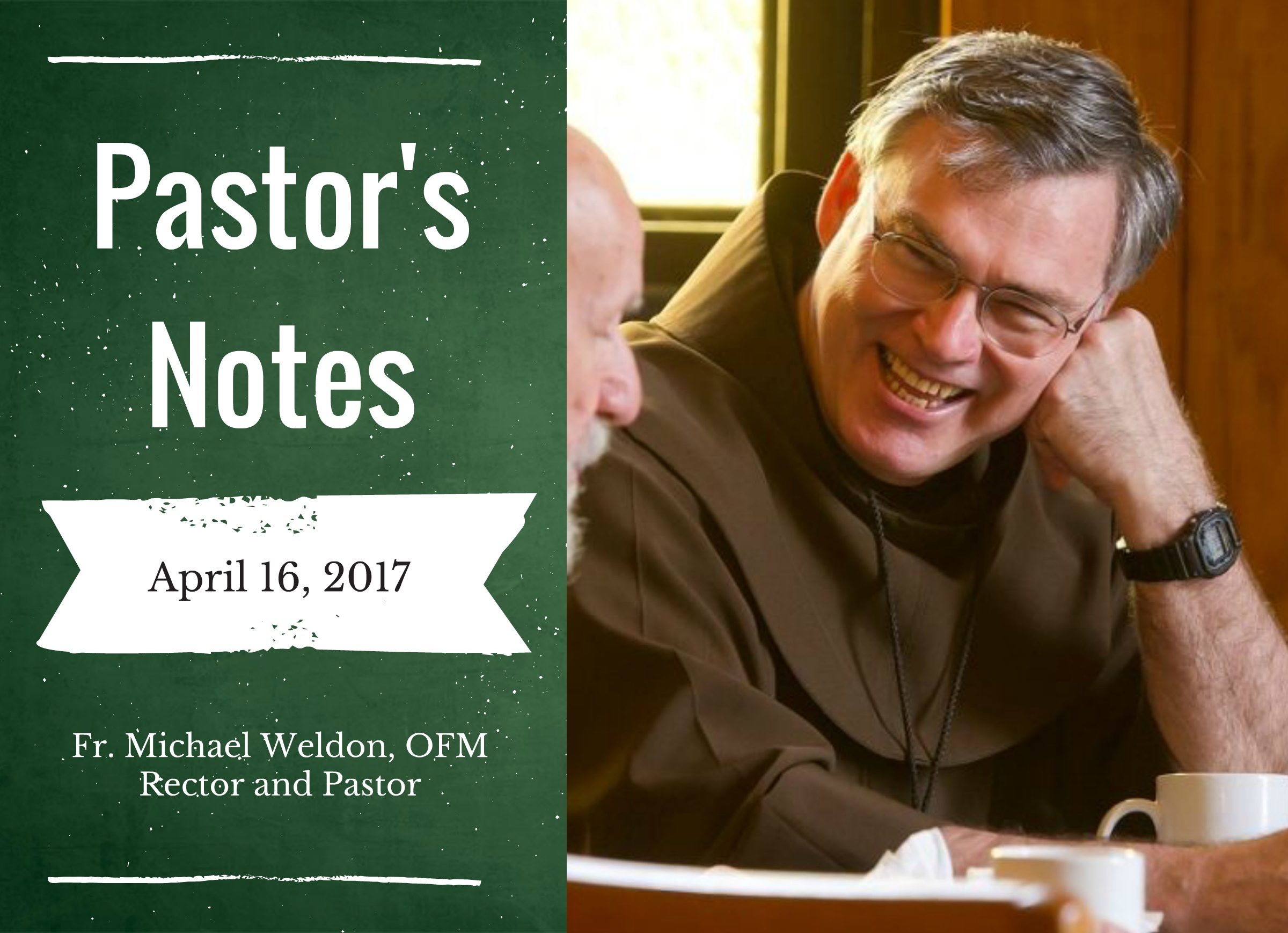 In Matthew's Resurrection story, some women closest to Jesus were hurrying to the tomb to anoint his body.  They knew that a very large stone had been rolled across the entrance to the tomb, blocking their mission.  A stone sometimes weighing a ton or more was rolled into a groove across at a tomb's entrance.  Such a stone was far too heavy for the women to lift or roll aside…yet they kept going.  WHO WILL ROLL AWAY THE STONE? They had no options, but they went along anyway hoping for some break.
The stories we heard in the Easter Vigil point out something about our God.  At the moment his people were most powerless, God parted the Red Sea and the Israelites crossed to dry land. The stone had been rolled back when the women arrived.  In fact  the tomb was empty.  There was no need for burial anointing.  Somehow in the early morning of the first Easter all the betrayal and shame of Good Friday disappeared in an incredible sense of forgiveness.
The Resurrection of Jesus is not only a detail in our profession of faith… it is an invitation to hold us out empty cups to the Lord of life so that they can be filled.  An empty tomb means that death does not have the final word. There is more to the story.   Easter is not just one day out of the year.  Easter is ongoing. It is a verb.   It is what happens for human beings when trust wins over suspicion, whenever kindness pushes meanness aside.  Whenever goodness overcomes evil.  Easter happens whenever empty hearts hear the words of the Christ say, I have come that you may have life, life in all its fullness. Because the tomb was empty, Easter is the answer to every emptiness you or I may ever encounter.
We celebrate in the Easter mystery that our lives have been signed with the signature of Jesus. Death and resurrection are not one-time events that occur at the end of the journey.  They are the pattern of our lives every day. Each time we let go of something precious to take a risk in love, each time we see human compassion aroused, we re-live the paschal journey of Jesus.    Each time we allow our fear or selfishness to die, we break through to new life.  Each time we permit forgiveness or give it to another…we know that life has overcome death.   Each time we bring barriers down so that the truth can emerge, we witness life victorious over death.
Thanks to everyone who has made all this real for us here at St. Mary's these past days.
Congrats, to all who received Easter Sacraments.
Happy Easters – Felices Pascuas Floridas!
Fr. Michael Weldon, OFM