Confirming Faith for Adults

Are you an adult looking to renew your faith, a returning Catholic, a new parishioner, or a young adult who just moved into downtown Phoenix? Then join us for Confirming Faith for Adults a series to welcome and help adults grow in the Gift of Faith.  The aim of this series is to help those who participate in it to deepen their personal relationship with God, to develop a sense of belonging in a living Christian community, and to grow in membership in the Catholic Church.  Our session together will include community building, prayer and faith experiences, service/ministry witness and instruction.  This will not be a lecture course, but will be an active learning and faith sharing environment.
Informational Flyer:  Confirming Faith for Adults
Please download and share this flyer with family, friends and co-workers.
To Register Click on the Button Below: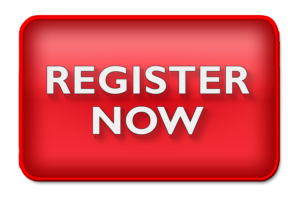 Step1:  Select "Log In" or "Sign-up" if you are a parishioner or "Guest" if you are not.
Step 2:  Select "Connect"
Step 3:  Select "Event"
Step 4:  Select "Confirming Faith for Adults" to register for the event.
Faith Development Sessions:
Confirming Faith Orientation
What is Faith?  How is Faith Confirmed?
Date:  Tuesday, September 11, 2018
Time:  6:30 PM to 8:30 PM
Location:  Social Hall—St. Mary's Basilica
Accept for Yourself the Gift of Faith
The Gift of Faith is an offer, an invitation from God, which requires a response.
Date: Tuesday, September 18, 2018
Time: 6:30 PM to 8:30 PM
Location: Social Hall—St. Mary's Basilica
Levels of Motivation
A look at concrete ways to deepen the Gift of Faith.
Date: Tuesday, September 25, 2018
Time: 6:30 PM to 8:30 PM
Location: Social Hall—St. Mary's Basilica
Christian Morality: Justice and Love
Moral Development is a gradual progression from selfishness to justice to Christian Love.
Date:  Tuesday, October 2, 2018
Time:  6:30PM to 8:30 PM
Location:  Social Hall—St. Mary's Basilica
Living a Sacramental Life
Sacraments are symbolic actions that externalize and deepen our experience of God's Love.
Date: Tuesday, October 9, 2018
Time: 6:30 PM to 8:30 PM
Location: Social Hall—St. Mary's Basilica
Lord, Teach us to Pray
Prayer deepens our awareness and response to God.
Date: Tuesday, October 16, 2018
Time: 6:30 PM to 8:30 PM
Location: Social Hall—St. Mary's Basilica
To Remember Jesus: Part I
Will examine our attitudes toward Eucharist and intensify our desire to celebrate this sacrament every Sunday.
Date:  Tuesday, October 23, 2018
Time:  6:30 PM to 8:30 PM
Location:  Social Hall—St. Mary's Basilica
To Remember Jesus: Part II
Will understand the Eucharist as the way we follow Jesus' request, "Do this in memory of me."
Date: Tuesday, October 30, 2018
Time: 6:30 PM to 8:30 PM
Location: Social Hall—St. Mary's Basilica
Belonging to the Church
Will understand how being "Catholic" relates to being "Christian" and to simply being a good person.
Date: Tuesday, November 6, 2018
Time: 6:30 PM to 8:30 PM
Location: Social Hall—St. Mary's Basilica
The Word of the Lord
Discover what kinds of truth the Bible contains and learn how to "hear" the Bible speaking to our hearts and minds.
Date:  Tuesday, November 13, 2018
Time:  6:30PM to 8:30 PM
Location:  Social Hall—St. Mary's Basilica
Trinity and Incarnation: Fundamental Christian Mysteries
Deepen our appreciation of the sense of the mystery of God.
Date: Tuesday, November 20, 2018
Time: 6:30 PM to 8:30 PM
Location: Social Hall—St. Mary's Basilica
The Holy Spirit Has Been Given to Us
Discover and embrace the gifts and fruits of the Spirit to help us in the lifelong processes of confirming faith.
Date: Tuesday, November 27, 2018
Time: 6:30 PM to 8:30 PM
Location: Social Hall—St. Mary's Basilica
For More Information:
Director of Faith Development
Br. Scott Slattum, OFM
Phone:  602-354-2082
Email:  sslattum@smbphx.org