Welcoming the Stranger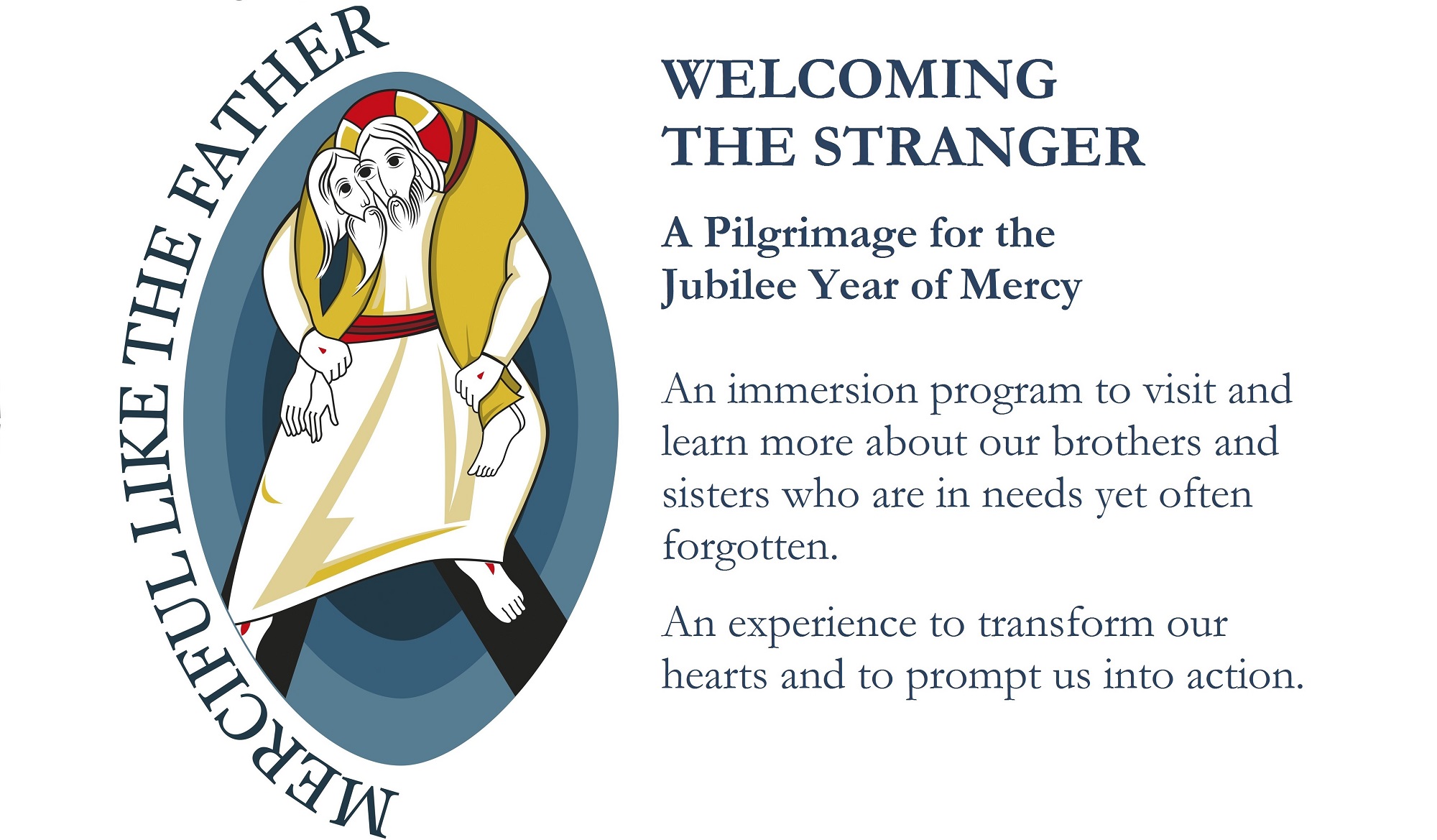 "For I was a stranger and you welcomed me." (Matthew 25:35)

Jesus said these words so that his disciples would understand that everything they did to the least of their brothers and sisters, they did it to Jesus himself. So who are these strangers in our time? Some of them might be migrants who try to find a better life in a new place. Others might be refugees fleeing from violence and persecution in their country. And then there are those in our own neighborhood whom we too easily neglect.
Pope Francis, in his Lenten message this year reminds us that "faith finds expression in concrete everyday actions meant to help our neighbors in body and spirit." In this Jubilee Year of Mercy, let us strive to be merciful as our Father is merciful by taking actions together to welcome the strangers among us.
Upcoming Events
Prayer and Information Session for Holy Week Pilgrimage to Guadalupe
Tuesday, March 15, 7:00 PM
St. Mary's Basilica Social Hall
Good Friday Ceremony
Friday, March 25, 7:00 PM
Meet at Our Lady of Guadalupe Church, Guadalupe, AZ
Holy Saturday Ceremony
Saturday, March 26, 9:00 AM
Meet at St. Anne's Chapel in the Basilica for Morning Prayer, then leave together for Guadalupe
Prayer and Reflection of Native American Pilgrimage
Wednesday, March 30, 7:00 PM
St. Anne's Chapel, St. Mary's Basilica
Prayer and Information Session for Pilgrimage to Tucson and Nogales
Wednesday, April 6, 7:00 PM
St. Anne's Chapel, St. Mary's Basilica
Pilgrimage to Tucson and Nogales
Saturday, April 9
Leave from St. Mary's Basilica at 7:00 AM
Prayer and Reflection

It is very important that we prepare and reflect on our experiences by re-centering ourselves to God, the Source of Mercy. Prior to each program we will have an informational session and prayer to prepare ourselves. After each program, we will again gather to pray and to reflect on and share our experiences.
You are also invited to pray using Scripture during these 40 days of Lent. Print this I-Was-a-Stranger-Bookmark, insert it into your Bible as a reminder to read a short passage every day that talks about God's message for us to welcome the stranger. Afterwards, take some time to meditate on how God is calling you today to respond according to your ability and the gifts that you have received.
Stations of the Cross and Holy Week in Guadalupe
Guadalupe is a small town nestled between the bustling cities of Phoenix and Tempe. It was founded as a relocation place for the Yaqui Indians who had fled oppression in Mexico. The Phoenix-area farmers did not want the Yaquis to live among them so they gave the tribe an arid 40-acre land. The Yaquis had no chance of developing this land and had to rely on becoming cheap labors for other farmers in the area. This has a lasting effect. According to the 2000 Census, about 25% of the population lives below the poverty line. The Franciscan Friars have a long presence in Guadalupe, serving the small parish church that is filled almost to capacity every weekend mass.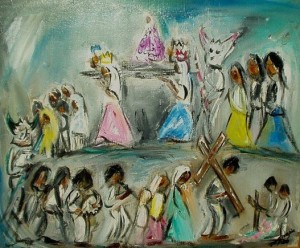 The Yaquis are proud of and hold on to their cultural heritage. Catechized by early Spanish missionaries in Mexico, they blended Yaqui and Christian rituals in their religious ceremonies, especially that of Holy Week. We will witness this rich tradition on Holy Saturday in a dramatic portrayal of Christ's victory over death. We will reflect on how the Yaquis have been using this ritual as a catechesis about Jesus' passion, death, and resurrection. Yet the deeper question is how they are able to maintain this part of their culture in the midst of challenges from the so-called modern world. How is this resilience related to living in place that is ridden with poverty and often overlooked by the rapidly growing cities around it?
No photography is allowed during these ceremonies. Arizona's famed artist Ted DeGrazia painted some of these when he visited a Yaqui Holy Week celebration in 1967. This collection can be seen in his gallery in Tucson.
To learn more about the town of Guadalupe, here is a very informative article from Los Angeles Times: http://www.latimes.com/nation/la-na-ff-guadalupe-20141217-story.html
The "Comedor" and San Xavier del Bac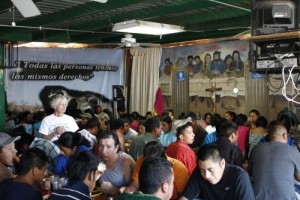 Every year, thousands of migrants are deported to Nogales, Mexico, just across the border from Tucson. They often arrive with minimum belonging and feeling distraught after their experience. A Catholic organization Kino Border Initiative founded a place, nicknamed the "Comedor" that provide meals and assistance to deported migrants. A visit to this place will give us a chance to meet migrants face to face and listen to their plight.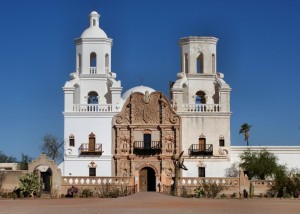 We will also visit the historic Mission San Xavier del Bac, now under the care of the Franciscans. We will learn of its significance in the early missionary time and its continuing ministry to the native Tohono O'odhams. We will end with mass at the mission.
Creating Safe Living Space for Refugees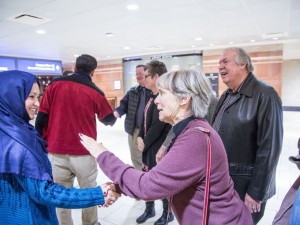 In a special Soup & Study, Catholic Charities will give a presentation on assisting refugees in the Phoenix area. They will also invite some refuges to share their experiences with us. This will be a great opportunity to learn the truth about the refugee issue and open our hearts to respond with mercy.
We will also explore the possibility to work with Refugee Focus to co-sponsor a refugee family resettling into the Phoenix area. We need a team of dedicated volunteers to help welcome the family and help them with basic life skills to live in their new home. The whole parish will also be invited to help donate furniture and food items for the family.
For questions or to sign up for any or all of the programs, please contact Br. Sam Nasada, ofm at 602-354-2082, snasada@smbphx.org, or leave a comment in the space below.