Music through the Ages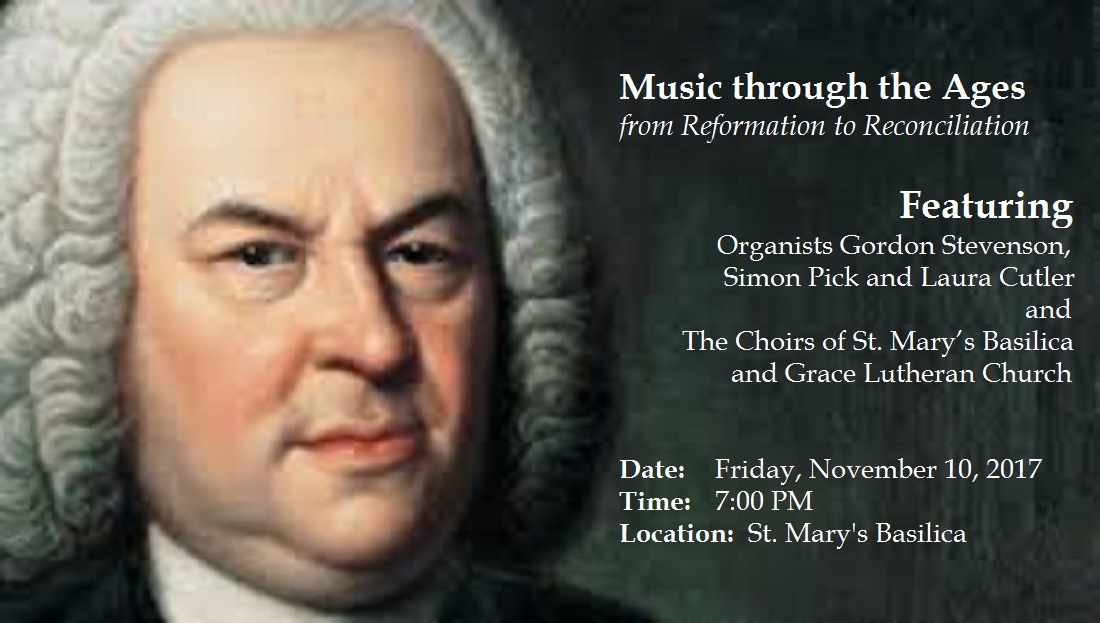 Join us for an evening of glorious music at St. Mary's Basilica as we commemorate the 500th Anniversary of the Reformation with our Lutheran brothers and sisters.  The Choirs of St. Mary's Basilica and Grace Lutheran Church will perform alongside Organists Gordon Stevenson, Simon Pick and Laura Cutler.  The evening will include the music of many of the great Reformation-era Composers such as Bach, Bruhns, Buxtehude, Palestrina & Byrd, and will celebrate our common heritage through liturgical music.
Music through the Ages is a celebration of the joint document published by The Pontifical Counsel for Promoting Christian Unity (The Vatican) and the Lutheran World Federation.  You can download the joint document below.
Date:  Friday, November 10, 2017
Time:  7:00 PM Service
Location:  St. Mary's Basilica / 231 N 3rd Street / Phoenix, AZ
Flyer: Music Through the Ages Poster (Please download and share this flyer with others.)
Joint Document:  From Conflict to Communion
For More Information:
Music Director
Gordon Stevenson
Phone:  602-354-2061
Email:  gstevenson@smbphx.org