Eucharist
At its heart, the Eucharist is a sacrament of communion, bringing us closer to God and to our brother and sisters in the Body of Christ.  If we live the fruits of the Eucharist in our daily lives, we will fill our families and our communities with the life-giving qualities that the Liturgy brings:  hospitality, concern for the poor and vulnerable, self-offering, and thanksgiving.  For more information on how to connect your life to the liturgy download this resource produced by the United States Conference of Catholic Bishops:  Liturgy and Life
Mass Schedule
Monday thru Friday
12:00 PM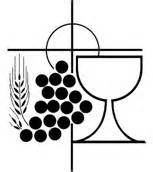 Saturday Vigil
5:00 PM
Sunday
9:00 AM
11:00 AM  (ASL Interpreted)
Holy Days of Obligations
12:00 PM
5:30 PM
Holy Week and Easter Worship Schedule
Holy Week and Easter Schedule
Eucharistic Adoration on Thursdays
1:00 PM to 2:00 PM
Map and Directions
Parking Information
Free parking is available for parishioners and visitors attending Mass and sponsored events at St. Mary's Basilica.
Our parking garage is located on 5th Street between Van Buren Street and Monroe Street.
Scripture Reflections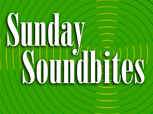 Sunday Soundbites is a weekly, 90-second radio homily based on the
Sunday readings, written and read by Franciscan Fr. Greg Friedman, OFM.

Sharing the Word is a daily 90-second radio homily based on the readings used at Mass each weekday.  These popular reflections are written and read by the Most Rev. Daniel E. Pilarczyk.