Adult Ministry
The fundamental task of adult faith formation or catechesis is to form disciples of Jesus Christ, who will understand and live Christ's teachings, and carry on his mission of proclaiming and building up the Kingdom of God. In addition, catechesis helps us to understand our experiences and make decisions in light of the Gospel. It helps us to understand how God is present, working and praying within us and the community of believers.
Adult Scripture Study
Join us on Sunday's for The Gospel for All Ages after the 9 AM Mass.  Enjoy coffee, doughnuts and conversation at 10:30 AM and then join our adult scripture study from 11 AM to 12 Noon.  The experience includes reflections and prayers centered on the Sunday readings.  Our goals is to make a spiritual connection between Scripture and daily life.  The Gospel for All Ages will also provide parents and caregivers with a weekly resource with short commentaries on the Sunday's readings and practical questions for reflections with children of various ages.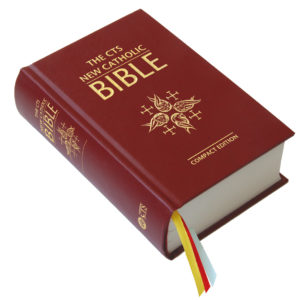 Date:  Sunday, March 19 2017
Time:  11:00 AM to 12 Noon
Location:  Social Hall – St. Mary's Basilica
Date:  Sunday, March 26, 2017
Time:  11:00 AM to 12 Noon
Location:  Social Hall – St. Mary's Basilica
Date:  Sunday, April 2, 2017
Time:  11:00 AM to 12 Noon
Location:  Social Hall – St. Mary's Basilica
Centering Prayer with Fr. Luis
Centering Prayer is a method of silent prayer that prepares us to receive the gift of contemplative prayer, prayer in which we experience God's presence within us, closer than breathing, closer than thinking, closer than consciousness itself. This method of prayer is both a relationship with God and a discipline to foster that relationship.
Centering Prayer is not meant to replace other kinds of prayer. Rather, it adds depth of meaning to all prayer and facilitates the movement from more active modes of prayer — verbal, mental or affective prayer — into a receptive prayer of resting in God. Centering Prayer emphasizes prayer as a personal relationship with God and as a movement beyond conversation with Christ to communion with Him.
Date:  Monday's
Time:  7:00 PM
Location:  Friar's Chapel – St. Mary's Basilica
Fellowship of Catholic Christian Women
The Fellowship of Catholic Christian Women (FCCW) ministry, founded in Riverside, CA on January 29, 1996, by Patricia A. Scileppi (1945-2009), exists to bring women together in the Spirit, and to deepen each one's personal relationship with God while fostering a faith-based community centered on Christ Jesus.  The women of St. Mary's Basilica are invited to gather twice a month to grow in their faith and spiritual commitment through prayerful study and sharing on Catholic/Spiritual Topics.  For more information on this ministry visit their website:  www.fellowshipofcatholicchristianwomen.org/  Please contact the parish for more information on how to register for this event.
Date:  Saturday, March 18, 2017
Time: 1:30 PM
Date: Saturday, April 22, 2017
Time: 1:30 PM
Soup and Study
Throughout the year "Soup and Study" are scheduled for adult enrichment.  The enrichment classes begins at 6:00 PM with delicious homemade soup and continue with our class at 6:30 PM and finishes at 8:30 PM.
Upcoming sessions:
Join the Franciscan Friars as we reflect on the "Message of His Holiness Pope Francis for Lent 2017."  We'll study his message and reflect on the scripture of the Rich Man and Lazarus (cf. Luke 16:19-31), as suggested by Pope Francis for Lent.  This weeks topic will discuss how sin binds us.
Date:  Wednesday, March 22nd, 2017
Time:  6 PM Soup – 6:30 PM Study
Location:  Parish Hall, St. Mary's Basilica
Sign-up:  After all the Masses or call the Parish Office at 602-354-2100
Informational Flyer:  Soup and Study
Download the flyer and share it with your family, friends and co-workers.
For More Information:
Director of Faith Development
Br. Scott Slattum, OFM
Phone:  602-354-2082
Email: sslattum@smbphx.org